Phoenix hosts first annual workshop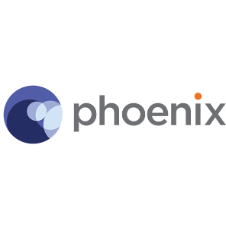 Phoenix hosts first annual workshop to help legal training professionals increase engagement with fee-earners and improve technology adoption
Phoenix, the recognised global market leader in business process and enterprise content management systems and services for professional services firms, hosted its first 'tech survival skills' workshop last month at the London office of international law firm Hill Dickinson. The full day workshop, aimed at legal training professionals, brought together representatives from firms who recognise that the evolving nature of the client engagement model requires smarter ways of working, and who want to affect change within their practice through training and improved levels of technology adoption.
The event kicked off with a keynote from Nigel Harrison, Chartered Business Psychologist, whose presentation discussed how training professionals should think about their roles as true business partners, an essential consideration in supporting the development of the modern law firm. Harrison contended that, in order to progress beyond learning and development and towards business partnering, training professionals need to build their people skills, ask questions about every project, use gap analysis to quantify performance gaps, and only conduct Learning and Development projects with a defined business case. Following Harrison, Phoenix's chief strategy officer and ex-CIO for several international law firms, Ben Weinberger outlined the business case, which reinforced the reasons why keeping up with technology developments is so important to firms today and the role that training must play to further adoption amongst fee earners.
Informal networking between presentations also provided industry professionals a chance to discuss current and common issues they face in getting fee earners within practices to engage in training, and ways of resolving them.
Joanne Humber, head of training, Phoenix Business Solutions, comments, "Running an event focused on training has been something which we have been eager to do for a while now. It was a great chance for IT training professionals to come together and address the issues that they are currently facing and discuss the major impact of lawyer tech competency.
"The feedback I have received from attendees has been very encouraging, knowing that they are now in a stronger position to speak to their co-workers about training and the benefits it holds."
As well as Harrison and Weinberger, other presentations were given by Sue Pasfield, Capensys and LTC4TM, Andrea Bowyer, UKDEG (UK Document Excellence Group), Jayne Smith, Document Direct, and Chris Bull, Kingsmead Square Business Transformation Consultants.
For information on Phoenix's upcoming events please click here http://bit.ly/1nUyoXw