Phoenix in Phoenix - ILTA Roadshow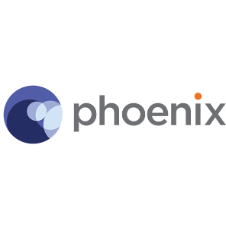 Phoenix is pleased to announce that we'll be kicking-off our next ILTA Roadshow on Monday, May 11th, at the office of Fennemore Craig in Phoenix, Arizona. Former CIO and recognized Information Governance expert Ben Weinberger, Chief Strategy Officer for Phoenix, will be talking about Creating an ECM Strategy and Roadmap to Maximize Value from Your DMS.
Many firms have made significant investments in robust DMS solutions, though not all firms have fully leveraged the value of those systems. Every firm should have a strategic plan and understand how best to progress their strategy; this presentation will provide useful advice to help firms develop their roadmap based on current trends and available technologies.
Infrastructure trends such as cloud adoption (private, public, and hybrid), greater use of managed services, consolidation and centralization, and virtualization will be addressed. Practice trends such as the focus on matter management, reliance on dashboards and Key Performance Indicators (KPIs), and improved client service will also be discussed.
Attendees will receive useful information that will help them formulate strategy, maximize the value of current systems, and plan roadmaps that help leverage the latest trends. In addition, ILTA Roadshows provide attendees an opportunity to network with peers, discuss current issues, and share an enjoyable lunch!
This ILTA Roadshow will be taking place at the following locations and times: