Phoenix proudly sponsored ILTA INSIGHT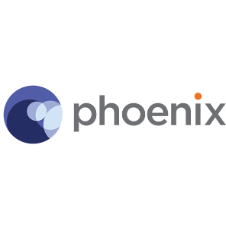 As an ILTA Gold Sponsor, we were thrilled that Phoenix participated in this year's ILTA INSIGHT conference, last week in London on 13 November 2014.
With more than 1,450 member entities and 18,000 individual participants, ILTA (the International Legal Technology Association) is the premier, global, peer networking organisation, providing information to members to maximise the value of technology in support of the legal profession. A core value of ILTA is to provide quality, independent, unbiased, and accurate information to its members about technology and the practice of law. To this end, ILTA also publishes a substantive magazine, Peer to Peer, on a quarterly basis. The magazine was honored with ASAE's Gold Circle Award in 2010 as the "best print magazine" for associations.
Following on from successful participation in the ILTA 2014 conference in Nashville, which attracted more than 3000 attendees, Phoenix was proud to contribute to the continued growth and success of ILTA INSIGHT, an EMEA-based event. Now in its 9th year, ILTA INSIGHT is a one-day conference that provides educational sessions on a variety of topics focused on many aspects of law firm and law department management. Its 16 different sessions were divided across four tracks focused on Knowledge Management, Legal Security, Litigation Support, and Strategy. As experts on Document and Email Management, Enterprise Search, and Matter and Knowledge Management, the Phoenix team was on site to discuss and present on the various Phoenix applications that help firms and legal departments work more efficiently and maximise the value of their HP WorkSite investments.
"As an ILTA sponsor, we were extremely excited to be involved with and support the event," commented David Boswell, director of product strategy for Phoenix Business Solutions. "Our entire portfolio of solutions at Phoenix is designed to help firms optimise their productivity and efficiency and maximise the value of their technology investments. It was great to network with the delegates, most of whom are already Phoenix customers, and demonstrate the latest versions of our software."

Visit the Phoenix networkpartner page.