Polsinelli becomes latest firm to select 3E from Thomson Reuters Elite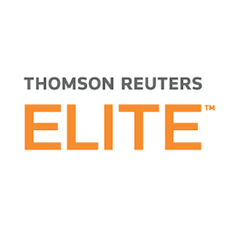 Thomson Reuters Elite, part of the Legal business of Thomson Reuters, today announced that Polsinelli is the latest firm to select 3E® and will be transitioning from its existing Enterprise® platform, which it has been using since 1993. An integral element of the 3E Enterprise Business Management Solution, 3E provides strong workflow and automation capabilities and a scalable foundation built to help firms manage operational and financial aspects of their business.
Employing over 800 lawyers in its 20 offices in the US, the firm selected 3E after a competitive review of current market offerings. Polsinelli determined that the 3E offering best met the firm's objectives. 3E will now provide the firm with a long-term solution that is designed to meet the specific needs of the firm. Constantly developed and enhanced to meet the legal industry's future needs, 3E will evolve with the firm, ensuring a consistently strong solution into the future.
Polsinelli also selected Cosine Matter Planning as part of the solution, a key element of the Elite partner ecosystem that offers this complementary product for an enhanced, end-to-end offering.
3E from Thomson Reuters Elite offers an end-to-end enterprise business management solution that allows law firms and professional services organizations to run all operational aspects of their business. Designed from the ground up on Microsoft®.NET®, 3E offers built-in application development capabilities. Why does it matter? The unique architecture enables firms to become more agile, lawyers to quickly respond to client needs, and staff to easily track and manage activity on any scale—from single-office to multi-office and multinational. 3E is the next-generation technology that can help firms improve efficiency, increase profitability, and confidently take on a future without limitations. For more information, visit 3E.