Preparing the legal sector for the challenges ahead: ILTA releases Legal Technology Future Horizons report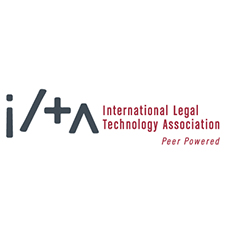 The International Legal Technology Association (ILTA), has announced the release of Legal Technology Future Horizons, a 140 page report of critical findings and emerging implications of research undertaken throughout 2013 aimed at managing partners and/or CEOs and their CIOs. For law firm leaders, it highlights how information technology is becoming absolutely critical to strategic survival and future growth in a rapidly changing and highly competitive business environment. For CIOs, it highlights key technologies breaking the horizon and the role IT can play in helping law firms respond to change and create new sources of value.
In particular, the report identifies:
· Key trends in the broader environment affecting the legal sector
· A likely timeline of IT developments and the key technologies that could impact tomorrow's legal enterprise
· The role technology could play in future legal sector business models and as a critical differentiator in a changing business environment
· Strategic business and IT imperatives for law firms and critical implications for the management of IT in the legal sector
The research, analysis and interpretation of the findings were undertaken by Fast Future Research, a U.K.-based consultancy led by Rohit Talwar.
The extensive complimentary report provides information in the following areas:
Global Drivers of Change: Introduces the critical forces expected to shape the operating environment for clients over the next decade.
Strategic Challenges for the Legal Sector: Highlights sector-specific trends and developments that could drive future law firm business strategies and the resulting expectations of IT.
The Emerging Technology Timeline: Presents critical technologies and their potential future impact on how law firms create value, serve clients, run internal processes and manage their organizations.
Future Strategic Applications and Challenges of Technology: Focuses on specific domains where IT could have disruptive and potentially transformational impact for existing players and new entrants.
Implications, Opportunities and Scenarios for the Management of Legal IT: Examines key barriers to effective deployment of IT and highlights emerging opportunities for IT in tomorrow's law firm.
Capturing Business Value from IT — The Leadership Challenge: Identifies key business opportunities and imperatives for leveraging IT effectively.
Of the multitude of report findings and statistics, some of the key technology impacts include:
· 73% agree or strongly agree that the capacity for rapid IT-enabled innovation will be a critical differentiator for law firms in the future.
· Despite the importance placed on the role of IT in delivering law firm innovation, only 15% agree strongly with the view that in the next decade the role of the CIO will evolve from Chief Information Officer to Chief Innovation Officer.
· Given the scale of the opportunity, 77% agree to some extent that technology firms will increasingly enter the legal industry, using disruptive innovations to provide direct legal service delivery.
· 91% expect the transparency of the legal process to increase as a result of client demands.
· 88% expect emerging technologies to become an integral part of courts in developed countries.
· Artificial Intelligence (AI) is seen as a potential long term game changer for the legal sector, with 88% agreeing that AI advisers and helper apps will structure legal documents and check the content generated by lawyers.
"The information published in this report paints a picture that is at times frightening, often jolting and always future-focused," says Randi Mayes, Executive Director of ILTA. "Alongside the statistical analysis of how we view technology's role in shaping our future, there are insightful commentaries on possible outcomes –– the potential effects of embracing or resisting innovative approaches. The report speaks to the progression of change –– the intrinsic rise and fall of ideologies, technologies, mindsets, institutions and cultures. Horizons are, after all, where all the beautiful sunrises and sunsets occur."
Rohit Talwar, CEO Fast Future Research says, "The input of more than 500 executives and thought leaders from across the industry and beyond highlights the powerfully disruptive forces reshaping the business landscape and driving law firms to rethink every aspect of the organization if they want to survive and thrive in a constantly evolving environment. Technology must now sit at the heart of business strategy for law firms, and leaders need to embrace the opportunity, ensure they understand 'what's next' and how the digital revolution could play out. Those insights need to be translated into a clear, future-focused, IT-enabled business strategy backed up with continued investment."
The Legal Technology Future Horizons report methodology included desk research, workshops in Hong Kong, New York and Las Vegas; two global surveys; interviews with managing partners and CIOs from law firms and corporate legal departments, vendors to the legal industry, external futurists, and academics and experts on technology and innovation; and case studies on the application of IT in law firms.
The complete 140 page report including all findings, infographics and case studies can be downloaded here.