Quill Pinpoint outperforms rivals in commissioned support services survey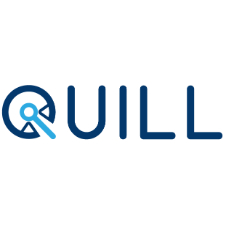 Quill Pinpoint has commissioned a survey of its clients and prospective clients to gain in-depth understanding of customer perceptions on the quality of its support services as well as benchmark against service provision from rival software houses.
Focusing predominantly on technical help desk support, the survey's five questions covered response times, understanding and resolution of queries, depth of product knowledge, and overall speed and quality of the help desk team.
The survey generated almost 400 responses from a representative sample of clients and prospects. Analysis of the results showed that Quill Pinpoint outperforms its competitors across all categories with notable strengths in its ability to understand clients' IT issues and technicians' level of product knowledge.
Its overall satisfaction score was 92% in contrast to the rest of the marketplace which gained a significantly lower 75% satisfaction rating.
Julian Bryan, managing director at Quill Pinpoint, explains how the firm was "keen to gauge customer satisfaction to understand how well we're delivering on critical success factors such as IT help desk responsiveness".
"The biggest proportion of responses were submitted by clients whose aggregated opinions demonstrated overall extreme satisfaction with our back-up support", continues Julian. "The survey report has also given us an accurate barometer of how our current support services fare in comparison with our adversaries and again, the results are very pleasing because other legal software providers score less in every category."
Further reinforcement of its survey findings is evidenced in the increased volume of lapsed clients re-joining the Quill Pinpoint client base.
"We've identified a definite movement trend in the marketplace of ex-clients picking up where they left off, especially users of our outsourced cashiering service", adds Julian. "It just goes to show that the quality of our services, in this case legal accounts support, is good enough to tempt users back on board."
As a reunited customer, John Whitehead, partner at Whitehead & Low Solicitors comments, "We've come back to Quill because we find its Pinpoint outsourced cashiering service is the easiest and most efficient way to comply with the SRA Handbook and Solicitors' Accounts Rules. The level of service far outweighs the associated cost. Our cashier provides immediate support and Carmel Connor, the head of legal accounts at Quill, is always available for extra hand holding if needed."
Another Pinpoint client, Dorians Solicitors, reinforces John's sentiments about service quality. Partner, Fintan Dorian, explains how "our cashier retired last year so Quill took over our accounts. We're really very pleased with the Pinpoint service. It's efficient, provides value for money, and the staff are friendly and helpful. There's always a quick response and quick turnaround of any queries raised. We have an in-house clerk who posts our daily e-chits and acts as the liaison between Quill and us. We rely on Quill for everything else."
Survey participants were given the opportunity to complete an open-ended question with suggestions about how Quill Pinpoint can improve the standard of its services.
"Although we're delighted with these results, we recognise the scope for improvements", states Julian. "The survey's concluding question was a chance for respondee's to tell us, in their own words, what we could try to do better. The information gathered from this section is invaluable and we intend to use it wisely. Our help desk, software development team and outsourcing division managers have extracted the feedback relevant to them and, where possible, enhancements will be introduced. In our industry, a process of continual refinement is the key to success."