RAVN's revolutionary artificial intelligence technology is now available on the G Cloud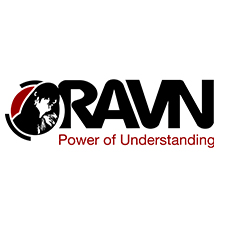 RAVN Systems, experts in artificial intelligence, Enterprise Search and Knowledge Management solutions, announced today that RAVN's Artificial Intelligence platform, RAVN ACE (Applied Cognitive Engine), has been ratified for inclusion on the Crown Commercial Service approved supplier list on the CloudStore.
RAVN ACE is groundbreaking Artificial Intelligence technology which automatically organises, discovers and summarises your documents. It allows all types of organisations to increase efficiency, increase productivity and mitigate risk.
CloudStore, also known as the G Cloud, is an easy-to-use online marketplace where cloud-computing suppliers can offer their services to the UK public sector. UK public bodies are also able to review and purchase these services through CloudStore.
The revolutionary CloudStore framework reduces costs and improves efficiencies as it allows users to draw down and pay for RAVN's products and services as they are required, rather than requiring expensive and time consuming full tender or competition procurement processes.
For more information on RAVN ACE on the G Cloud please click here.