Redbrick Solutions win Leading Expert in Tech award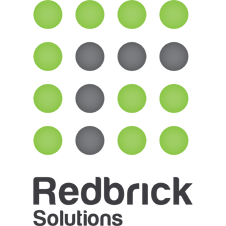 Redbrick Solutions, the leading conveyancing case management suppliers, have been awarded the prestigious 'Leading Expert in Tech' award by Softech International.
Softech Internationals' awards programme showcases the most innovative and dynamic firms throughout the industry that offer unique and versatile solutions and support to their clients.
Winners are decided by a combination of votes gathered from Softech Internationals' network of respected industry partners and their own rigorous in-house research. They leave nothing to chance, carefully scrutinising everything from a nominee's performance over the past 12 months, their commitment to innovation, their methods and comparing them against their competition to ensure that only the most deserving of firms walk away with one of their prestigious trophies.
Martin MacDuff, Redbricks' managing director comments "The aim of Redbrick Solutions is simple; to provide easy to use, modern and affordable case management solutions to successful law firms. We are delighted to have had our expertise recognised with this award, which has only been made possible thanks to our dedicated team."
Redbrick Solutions provide integrated, fully customisable case management solutions to law firms of all shapes and sizes across the UK. Best known for their conveyancing case management solution, which is the market leader, they pride themselves on delivering a best in class service to all of their clients. Upgrades, support and maintenance are free for life, effectively future proofing the law firm and ensuring Redbricks' clients stay ahead of the competition in a fierce market.
Martin concludes "Our model has always ensured we stand ahead of the competition because we remove all of the barriers to a law firms' success, it also ensures we remain committed to delivering new innovations to make our clients more efficient, and therefore more profitable. We believe this is why we have such a high client retention rate, we listen to feedback from our clients and build solutions that have a meaningful impact for them. Our products truly are 'built for lawyers, by lawyers'."