Repstor marks business growth and expansion by taking up residence at the iconic Scottish provident building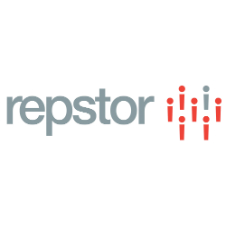 Repstor, the ECM adoption company that helps businesses exploit their SharePoint and Office 365 investments, is today celebrating its business growth and expansion with an office move to the Scottish Provident Building.
Considered the best location in Belfast city centre, the Donegall Square-located Scottish Provident Building is immediately adjacent to Belfast City Hall and mere steps away from all the best city centre establishments, restaurants, shops and transport links. Repstor will join other resident technology companies including aPriori, Blackduck Software, Unosquare and BDNA.
Repstor, which is approaching its financial year-end, has seen a doubling of revenues over the same period last year for the second year running. The surge reflects increasing demand from global and national brands, which are exploiting Repstor's ECM adoption technologies to better exploit their investments in ECM platforms like Box, M-Files, OpenText, HP and particularly Office 365 and SharePoint. Further bolstering Repstor's success are its case and matter management products which are being deployed by several Law firms and legal departments, most notably Eversheds Sutherland, gunnercooke, ForFarmers, Pentland Brands, Value Retail and Boels Zanders Advocaten.
Partnerships too have gone from strength to strength this year. In March the company announced a new partnership with international law firm, Eversheds Sutherland and together launched ES /Unity™ a new matter management solution powered by Repstor at the British Legal Technology Forum in London in March. Built exclusively for the Microsoft SharePoint/O365 platform and offering native integration into Microsoft Outlook, the software has been designed from the outset to be Cloud ready but also have the flexibility to be deployed on client's own networks if required. Eversheds Sutherland Consulting will focus on project management and working with clients to maximise the business benefits of using legal matter management technology, with Repstor providing the technical software expertise.
Since its launch in March, ES /Unity has attracted global and national attention and its first customers will be announced in the coming weeks.
Among Repstor's latest high-profile customer wins is a key UK Public sector organisation, a large scale Real Estate organisation, regulatory organisations in the US and EU, a specialist European Insurer and another of the Big 4 consultancies. Eversheds Sutherland, a top 40 Global law firm, deployed Repstor's custodian for legal™ as its firm-wide matter management solution and German automotive supplier, Brose is also amongst Repstor's latest new customer acquisitions.
CEO of Repstor Alan McMillen added: 'We are delighted to have had another very positive year of growth. We have added new products to our suite, launched ES /Unity with Eversheds Sutherland, unveiled a new mobile content management platform and we're expanding our partner programme. This move to the Scottish Provident building gives us the flexibility and growth to support our future plans and we look forward to welcoming our customers, partners and prospects to visit over the coming months."
In addition to new customer acquisitions, Repstor has seen deepening technology adoption across existing customers. "Once they've seen the impact of our ECM adoption and case/matter management technologies, it's very common for our clients to want to build on that success through additional ECM innovation," Alan says. "Often an organisation will start off by incorporating our Outlook integration/Repstor affinity™ into their Office 365 or SharePoint platforms and, when they see the uplift in user interaction and adoption, they're keen to push things to the next level, increase licences and add on complimentary technologies."