Repstor unveils new campaign to help law firms exploit Office365 for matter management at ILTACON 2017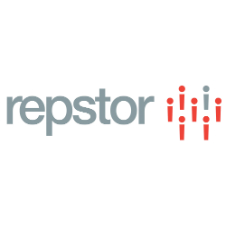 Repstor, the ECM adoption company that helps businesses exploit their SharePoint and Office 365 investments, has selected the 2017 ILTACON event in Las Vegas to launch its newest campaign for law firms centering on '7 Indisputable reasons to use Office 365 as a matter management platform'.
This most recent campaign adds further momentum to ES /Unity™, a new matter management solution created by Eversheds Sutherland Consulting in collaboration with Repstor and launched in March this year. The new digital offering, built exclusively for the Office 365/SharePoint platform and offering native integration into Microsoft Outlook, empowers legal teams with sophisticated legal matter management.
Repstor will launch its Office365 for Matter Management campaign at ILTACON which runs August 13 through 17 using law firms like Eversheds and gunnercooke as successful proof points and case studies.
ILTACON is the premier educational and networking event for the legal sector. Drawing on the personal and collective strengths of professionals working in technology within law firms and legal departments, ILTACON empowers its visitors and exhibitors to share what works, what doesn't and what's next.
Repstor will join other Northern Irish legal technology innovators at ILTACON to showcase their solutions on booth numbers 522 and 524.
CTO of Repstor Fergus Wilson added: "Office 365 is so integral to everyday business activity, including routine content management and collaboration, that it is the obvious platform for legal matter management.
"Office 365 is an existing resource most firms have already invested in, and many of its capabilities are inherently superior to those of dedicated matter management systems. This is largely due to the huge investment Microsoft has made in Office 365, added to the vast ecosystem of Microsoft software partners which are enhancing Office 365 all the time with new, specialist features and integration options."
Fergus continues, "Our latest campaign will help firms to make the case for selecting Office 365 for complete matter lifecycle management – a move that law firms ranging from large international practices like Eversheds Sutherland to challenger firms like gunnercooke have already made."
Find out more about Repstor's Office365 for Matter Management on the Northern Ireland Group booth #522/#524.