Ross & Craig to achieve ambitious growth plans with Advanced Legal software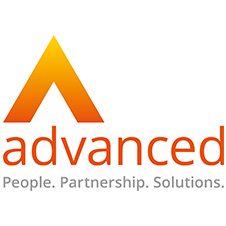 London law firm Ross & Craig today has selected ILB, an integrated practice and case management system from Advanced Legal (Advanced) as its legal technology platform.
The firm will replace its existing accounting software, which will allow Ross & Craig to improve performance and profitability.
Stephen ten Hove, managing partner at Ross & Craig, said:
"We wanted to work with a legal software provider who we could rely on to be a strategic partner to support our future growth. After reviewing the marketplace we felt Advanced Legal was the right choice due to its partnership approach and market-leading status.
"ILB offers the features we need backed up with an excellent support package. It will provide us with a more modern system which will improve fee earner productivity, particularly through the time recording and document management features."
Jitendra Valera, chief marketing officer of Advanced Legal, said:
"We are delighted to welcome Ross & Craig to our rapidly growing customer base. They are typical of the ambitious, growing law firms that we see evaluating the marketplace and more often than not choosing ILB to help deliver improved efficiency, profitability and competitiveness.
"Advanced Legal has enjoyed an excellent start to the financial year, seeing a host of customers go live with ILB. We look forward to working closely with Ross & Craig in the future, supporting them through this important phase of their strategic development."