sa.global: From Landscapes to Frontiers: The changing face of legal IT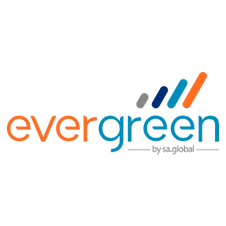 sa.global is proud to be associated with 'Briefing Frontiers 2020: Legal IT Landscapes' on February 27, 2020. This half-day event in London will have experts from the legal industry discussing Briefing magazine's annual legal IT landscape research to gain a deeper understanding of the intersection of law firm business strategy and technology.
With advancements in technologies such as AI and Machine Learning, law firms are compelled to make innovation and digitization an important part of their business strategy. Today, a typical solutions landscape in a law firm involves dozens of different tools and systems, incompatible formats and platforms, most of which reside on-premises. Firms are using this technology base to drive operational efficiency and process improvement.
"Law firms require a broader vision for legal technology – one meant to create strategic advantage, not just operational improvement. Successful law firms of the future will take a holistic approach and figure out how to align strategy with innovation," says Stephen James, CEO, sa.global. "Firms that understand the importance of data and context and the connections between systems they have, will derive a competitive advantage, and this will separate the future winners from the future losers," he adds.
The survey pointed that this year, a decisive 74% of the surveyed firms reported a separate "innovation budget" – a positive sign that firms are taking technology seriously. Firms also overwhelmingly believe that within five years, customer relationship management (70%), time recording (70%), business intelligence (70%), and other core firm endeavours will be based in the cloud.
"As technology providers, we recognize that the purpose of technology in the legal industry is to bring efficiencies to all areas of the practice. legal360 from sa.global offers an integrated solution that encompasses all core aspects of managing a legal practice. We believe that our solution built natively on the cloud illustrates our success in leveraging the incredible power of the Microsoft business platform to disrupt the status quo within the legal software industry," states Nick Meredith, Sales Director, sa.global.
Briefing magazine's annual research is conducted in partnership with International Legal Technology Association (ILTA). This year's survey had participation from over 60 law firms from across UK, and included inputs from leaders in finance, IT, operations, innovation, and marketing/BD, for a more rounded understanding.
For more insights from the survey, join us in London on February 27, 2020, at Briefing Frontiers 2020: Legal IT Landscapes. Click here to register.