Sky leverages RAVN's AI platform for EPG content moderation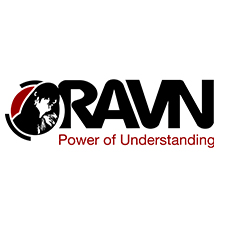 RAVN Systems, leading experts in Artificial Intelligence (AI), Search and Knowledge Management solutions, announced today that leading UK telecoms company, Sky, has successfully implemented RAVN's AI technology to enable the automation of the EPG (Electronic Program Guide) review process.
RAVN's AI technology, RAVN ACE, uses a unique combination of AI technologies from different fields, including machine learning and classification as well as probabilistic models to develop Sky's System Guided Editorial Analysis. The technology was used to automate the process of flagging programme titles and/or synopses where they fail against spelling and grammar, platform rules and/or Ofcom regulations.
Angus Gairdner, Head of Content Planning Operations at Sky commented, 'Sky are committed to using the latest innovations to ensure our customers receive the best possible viewing experience. RAVN's AI component has allowed us to successfully automate the EPG review process which has dramatically reduced the review time as well as ensuring we maintain robust and compliant information."
Peter Wallqvist, CEO at RAVN Systems commented, "We are excited to collaborate with Sky in aligning our innovative technologies to transform their EPG review process, resulting in an overall improved service to their end clients".