Stickiness situations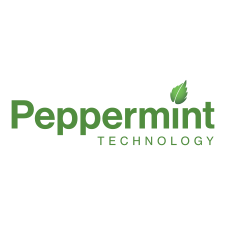 Law firms have long had the objective of forming stronger bonds with their clients, but today the pressure to successfully differentiate your firm as the one with whom the client should really be doing business is huge. The Big Four have both re-entered and started to disrupt the legal market, and the largest firms have launched entire innovation departments to show just how seriously they take the need to 'do things differently'. One consequence of this must be that firms – innovative or otherwise – take steps to retain those clients they have already won over.
Mike Walker, the chief technology officer of Peppermint Technology, says that enabling that mission is at the centre of his company's own business vision and strategy. "Empowering our customers to be more agile in how they decide to go to market – making changes that achieve better understanding, more engagement and loyalty in their customers – is critical to success." He highlights, for example, the developments in alternative fee arrangements (AFAs), which clearly demonstrate greater willingness to meet clients in the middle: to negotiate, share and collaborate. "The technology to produce and monitor those AFAs isn't just about doing the work better; it's about embracing the needs of the client.
"Moreover, the big names in consumer market disruption – Uber, Netflix and Amazon – have all transformed something to make user experience more convenient. From mobile access generally, to developing secure 'self-service' portals, any increase in convenience can make customers more likely to want to work with you. Technology isn't out to replace human interaction – to make it robotic – but leveraged correctly, convenience can create significant brand goodwill, which also spreads to prospective and potential clients."
In some cases, steps to improve client service don't even hinge on faster, more predictable or more successful delivery of a legal service. They could address another business problem entirely.
"For example, we have a customer that has used our technology to create new employee training programme solutions for its clients," explains Walker. Here, the business in question was out to serve its clients better by allowing them to solve a costly and often repetitive process. "It was disruptive and expensive to send everyone needing training offsite for a day. So, the law firm quickly developed a dashboard for booking courses, completing the training using an online provider, measuring results and managing the whole process." Not only did the business save time and money, but the employees also achieved higher scores in their assessments.
"It's actually a very simple thing, but the key is that the law firm used technology to change the client's experience and remove a problem," says Walker. The win for the firm is that the client relationship is now that much "stickier" than it would have been.
Relationship refinement
It's for a company like Peppermint to help its law firm customers to create other, similarly 'sticky' experiences – and it's doing that in a number of different ways, says Walker.
"We've invested heavily in product advisory boards and feature focus groups – where we interview users to help improve our ability to digest raw business problems in the market and 'switch on' the right solution faster."
But there's also the matter of helping firms to understand their clients' changing businesses better – which may well involve a Peppermint product. It has just launched Peppermint Business Development – which joins practice management, matter management, document and knowledge management solutions in the cloud.
One common problem for firms is a particular employee not personally knowing the most relevant individual at a client organisation to unlock the next piece of added value. "To change that we're making the data that firms already have about a client or potential client more consumable, enrichable and shareable, to help them in their individual engagements," says Walker. "Artificial intelligence can effectively organise the firm's collective knowledge into user-friendly features such as newsfeeds, and even leverage relationship insight from a separate platform such as LinkedIn." The partner, fee earner, or anybody else involved in the relationship – perhaps about to attend a review meeting, for example – is empowered to adjust their client conversation accordingly, making the engagement a more personalised one. "They can surface new potential routes to the right people, as well as approaching the situation with more knowledge," he says. "Importantly, changes in personnel detected at the client can automatically generate actionable insight for partners and fee earners." Peppermint has also created 'personas', to help firms tailor the visualisation of client data to different business requirements and contexts.
Of course, ultimately it's still for the human to manage the firm's relationship with a client and make it 'stick'. However, AI can also play its part in ensuring that the firm starts a new conversation before it's too late. "There are cognitive features, such as sentiment analysis, enabling firms to rapidly review emails and other communications from a risk-management perspective," says Walker. "The system might alert the practice to certain negative signals coming through, again suggesting a different direction for the next client conversation."
More granular still, machine learning can mine systems or materials for the specific tasks where a client is expecting progress, but which are still incomplete. It can produce this insight just in time before a catchup telephone call to manage expectations more effectively. Walker explains: "That's what I'd call 'transparent AI' – something that helps with a situation only just coming into your field of view – and it's a really good use of it."
Cloud capital
More creative client relationship management is only one part of the Peppermint proposition. The bottom line is the ability to host all of a firm's information, process and document management needs in the cloud through Peppermint – a platform built on Microsoft Dynamics and SharePoint that integrates with other applications such as iManage. Here, systems, firm collaboration and content tools co-exist, accessible on all devices and connecting one common source of data. In January 2019, Peppermint announced it had secured £7m of further funding from its original backer and Silicon Valley-based AKKR to support further product development and to scale.
Walker says: "The biggest priority for investment is ensuring our clients see the ROI from Microsoft Dynamics quickly; that they're really prepared for the pace of change we're seeing in technology. And for firms to get value out of a product, first their employees need to see the value in it – that's what drives me personally."
As an increasing amount of legal work is done on the move, he says another goal is to facilitate tighter collaboration across the increasingly dispersed legal business – something that, again, goes to the heart of a better client relationship.
"Positive, proactive knowledge-sharing has long been critical, but we're also bringing all relevant data streams together into one team view. For example, using cognitive services to search and summarise information, a client question or concern can be addressed 24/7. Previously, it might have waited until the next day.
"The next place I see team-based collaboration going is to seamlessly and securely invite thirdparties for co-authoring and editing, and even searchable in-person conversations. We use this in-house already, and have seen huge benefits. This all has the potential to hugely streamline law firm productivity."
And his job, he says, is to introduce all this, such that it "seamlessly arrives for consumption within the natural lifecycle of the products". That way, the firm doesn't need to focus as much on physically introducing its next IT-based innovation in client service – it can focus that much more energy on the client.
"You get accelerated value," says Walker, simply. "Firms dealing with upgrade decisions can easily become stuck in older ways of doing things for too long, or with problems that aren't solved. With cloud, you pay your subscription, the innovations keep coming, and you can consistently build the value over time."
And if that transformation makes the difference between a client relationship that sticks and one that's severed, it should certainly get the attention of law firm management