Stickleback Technologies joins Intapp Marketplace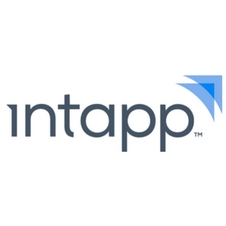 Intapp, a global leader in legal software, today announced that
Stickleback Technologies
, a highly experienced solution provider specialising in business process management (BPM), is now a featured services partner in the Intapp Marketplace. Launched in 2015,
Intapp Marketplace
features more than 80 solutions based on Intapp Flow, a workflow application that makes it easy to automate business and legal processes, adopted by more than 95 firms worldwide.
Stickleback Technologies is offering two solutions via Intapp Marketplace focused on
document request management
and
legal practice work management
, with additional solutions to be offered over the coming months. Stickleback Technologies, which was recently certified on Intapp Flow, Intapp Integrate and Intapp Open, is currently working with Intapp on a BPM project at a global international law firm.
"After a considered review of other workflow / BPM solutions, we are pleased to have decided upon Intapp and Intapp Flow as the prime platform for our legal customers. The flexibility and ease of use of Intapp Flow -- and the rapid workflow design and implementation it enables -- make it a game changer for law firms and other professional services firms who want to take advantage of BPM," said Tim Carter, Director of Business Development, Stickleback Technologies. "We're very pleased to support firms with new process modelling, deployment, training and support, as they take advantage of Intapp Flow as their Workflow / BPM platform. We're also happy to assist with migration planning, as many of our existing customers using Metastorm start to explore newer platforms such as Intapp."
"The Stickleback Technologies team has a wealth of experience in BPM, with a strong track record in working with law firms over the past 20 years -- and we're thrilled to have them on board as a featured services partner on Intapp Marketplace," said Mark Bilson, Vice President, Integration Practice, Intapp. "We welcome Stickleback Technologies' contributions in workflow, BPM and legal practice automation, and look forward to future collaboration as a growing number of firms standardise on Intapp Flow to drive efficiency, reduce complexity and unify data management within the firm."
Stickleback Technologies is owned and staffed by founders and previous long-time employees of Metastorm.
Intapp was shortlisted as a finalist for the 2016 ILTA Innovative Solution Provider of the Year Award in recognition of Intapp Flow, as well as Intapp Marketplace:
www.intapp.com/marketplace