Taylor Vinters implements nQueue Billback's iA products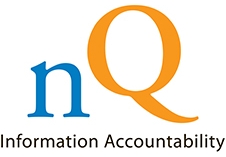 Taylor Vinters LLP, a progressive law firm based in Cambridge, London and Singapore, today announced implementation of nQueue Billback's innovative iA products in order to provide the firm with an integrated solution for scanning, print management and cost recovery.
The implementation is part of a broad firm-wide initiative to store almost all documents electronically. "We were looking for a solution that would allow us to 'scan with intelligence' by automatically routing our documents and integrating closely with our document management system," said Steve Sumner, Director of IT at Taylor Vinters. "nQueue Billback's iA does all that, works effectively with our Canon multi-function devices, and enables us to feed captured cost recovery information directly to our time-and-billing system. nQueue Billback's people also have the technical skills and business acumen to help our initiative succeed."
Taylor Vinters has purchased a full suite of nQueue Billback products, including iA Enterprise, iA Embedded for Canon, iA Scan, iA Route, iA Print and iA Tablet. "We couldn't be more excited about our relationship with this Firm," said Stewart Hadley, Vice President, EMEA at nQueue Billback. "Taylor Vinters is an extremely innovative law firm, known for inventive products, processes and pricing, and we are thrilled to help them build on that tradition. In addition to providing traditional cost recovery and improving the firm's workflows, our systems capture more cost data to deliver cost management and cost control, all in support of the firm's innovative thinking."
For more information about nQueue Billback, please visit www.nQBillback.co.uk. For more information about Taylor Vinters, please visit http://www.taylorvinters.com.