Technology: An efficiency (or inefficiency) magnifier by Intelligent Office UK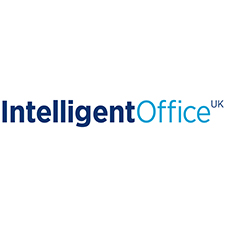 PwC's Annual Law Firm Survey 2017 identified the following three reasons that firms implement technology:
To improve client experience
To improve operational efficiencies
To expand to offer new services
(Source: Annual Law Firms' Survey 2017)
While client experience and new service offerings can open up opportunities for top and bottom-line growth, efficiency is something all organisations strive for. Technology offers almost limitless opportunities to achieve this.
When the right technology is integrated properly, it can enable law firms to streamline processes, reduce the number of repetitive tasks carried out, and the time it takes to complete them. However, the less-spoken-about truth is that many efforts to integrate technology are unsuccessful in the long-term and the result is often a less efficient environment rather than a more efficient one.
The reality is that, because of the plethora of technology options available and the lack of proper understanding around technology for many law firms, the gap between sentiment and activity is substantial.
The problem
For law firms at least, the crux of the problem can be the thinking around and attitude towards technology—the reason behind purchasing decisions, the functions involved in decision making, the way technology is implemented, and the lack of consideration for the wider business environment it's going to change.
Recent research repeatedly suggests that law firms plan to embrace new technologies but often the commitment to actually doing so by the necessary senior decision makers lags behind, and the reasons for implementation are misguided.
LexisNexis' 'Is your Tech Smart' report found that over one-third of lawyers surveyed admitted they did not know how much has been invested in technology by their firm, despite the fact that they were decision makers in relation to tech spend. 74% of respondents didn't monitor the ROI of their technology and 87% said that technology contributes to profit growth to 'some extent' (source: Legal IT Insider).
Law firms shouldn't see technology as an end goal but instead a way of achieving overall objectives. The improvement they expect to see, to processes and people, for example enabling their people to do more and quicker, should be the focus.
For example, instead of the objective 'a better CRM software', firms should consider the benefits they want to realise, for example, 'make it easier for secretarial staff to extract the data they need on clients quicker and more easily' and focus on all components that work to achieve that objective—not just the technology.
The solution
In a recent interview with Thompson Reuters' Forum magazine Meredith Willims-Range, Chief Knowledge Management Officer at a multi-service US law firm said…
"it's all about 'people, process and technology" (Source: Thompson Reuters)
Willims-Range asserted that—when introducing new technology to a firm—if you remove any of these elements from the equation, it fails.
The technology factor in the equation is typically well addressed—often technology businesses have integration or onboarding specialists who are key to ensuring clients properly understand how the maximum benefit of their product can be realised.
The processes are typically less well tended to, but solutions are available—firms often employ a third-party project management team to roll out the change.
However, by their very nature neither, as temporary external structures, they can't truly understand how your firm's 'business as usual' needs to change to support the new technology. As a result, the 'people' part of the equation gets sidelined.
Our part to play
Our expertise lies in knowing our clients' administrative functions inside and out.
The level of detail and insight we gather and report on means we can play an invaluable part in the decisions regarding technology that will affect those functions. Our innovative approach to service delivery also means that our administrative support services are successfully able to adapt to technological changes in a firm. BUT unlike most, we change to suit the long-term.
It takes a combination approach to ensure successful technology integration BUT if you have the right people focusing on maximising the relevant benefits of each component of the people, processes and technology equation, you will give your firm the best chance of success.