Ten10 named fastest-growing mid-sized business in Surrey, Sussex and Kent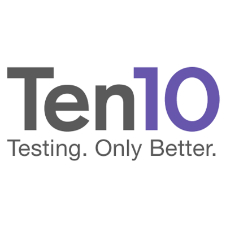 Ten10, the UK's leading independent software testing company, is delighted to be named the fastest-growing, mid-sized business in Surrey, Sussex and Kent by accountancy and business advisory firm BDO LLP.
BDO's Best in Business Top 100 & Ones to Watch league table, compiled in association with leading mid-market private equity firm LDC, ranks companies in the Southern Home Counties with the highest growth in sales over three years.
The recognition comes following impressive sales growth over three years of 190.36%. A change of strategy led to a broadening of Ten10's offering to provide consultancy services as well as setting up a graduate academy.
Chris Shaw, CEO at Ten10 said, "We are delighted to be named as the fastest-growing, mid-sized business in the Southern Home Counties. We listened to client feedback and understood that one of the biggest challenges faced was the shortage of technical testing talent in the market. Our evolved service offering - in particular, the expansion of our industry-leading graduate programme - has been instrumental in enabling us to deliver technical testing solutions which meet clients' needs.
We remain client-focused and committed to delivering a first-class service. Ongoing investment in our people and our processes will ensure we are well-positioned to continue to fulfil our ambitious growth plans."
John Everingham, Partner in BDO's Gatwick office commented, "I would like to congratulate Ten10 on their exceptional growth over the past three years. Ten10 exemplify everything that is best in business. They have listened to their customers and developed a long term, sustainable strategy to overcome one of the key challenges many businesses are facing – a lack of skilled labour. Chris and his team are now reaping the rewards of their investment and the company is firmly on course to ensure its continued success. We wish them the very best for the future."
This year's league table also includes 20 previous Best in Business winners, which have continued to outperform other companies in the region. Reigate-based digital marketing agency, Jellyfish Group, next generation broadband equipment company, Technetix Group in Albourne, and social intelligence company, Brandwatch in Brighton are all excellent examples of companies that have gone on to achieve national and international acclaim. The full results can be found here: https://www.bdo.co.uk/en-gb/best-in-business/top-100-2018.
Jonathan Caswell, origination director at LDC in the South, said: "The South of England boasts some of the fastest growing businesses in the UK. Whether building a global reputation or accelerating sales growth, the businesses profiled here have shown they have the necessary determination to continue on an upward trajectory.
"It's an impressive list, highlighting the region's credentials as a great place to do business and we're looking forward to seeing how they develop in the near future."