Ten10 voted top five place to work in UK for Graduates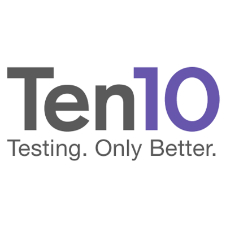 We are delighted to announce that graduates have voted Ten10 the fifth best place to work in the UK, following the results released from The Job Crowd's Top Companies For Graduates To Work For 2019/20 survey. Over 350 companies were reviewed in this year's survey, which also saw Ten10 taking the top spot in the IT Development & Consulting Graduate Scheme of the Year and Large Intake Graduate Scheme of the Year categories.
Described as the TripAdvisor for jobs, The Job Crowd's Top Companies For Graduates To Work For is the UK's only graduate employer ranking system that is based on employee feedback. As part of the 2019/2020 survey, The Job Crowd carried out an in-depth survey with 30 graduate employees from Ten10.
The full report will be published in September 2019, with 100,000 copies being printed and distributed to every UK university as well as careers centres, sixth form colleges and businesses. All the reviews collected are published on The Job Crowd's website, allowing early career candidates to thoroughly research prospective employers to identify who they want to work for.
Ten10 Academy, which has successfully launched the careers of over 250 graduates in the tech industry, was recognised for its approach to inclusivity; the scheme is open to all academic backgrounds and actively encourages applications from those with a non-STEM background.
Graduate training is provided through intensive classroom learning, delivered in Ten10's dedicated training facility in Leeds and taught by in-house ILM-certified trainers (who are also senior consultants with extensive industry experience). The training and course materials used are Ten10's own IP and are ever-evolving to keep pace with industry best practice and client needs. Graduates also undertake external qualifications to certify their learning and support their career development.
Ten10 Academy was also acknowledged for its commitment to graduate pastoral care. Ash Gawthorp, Academy Services Director, Ten10, commented, "We believe Ten10 Academy graduates should be set up with the very best opportunity to succeed. One of the core principles for our Academy is that no one should have to take a loan or burn through savings in order to join our Academy. We treat our graduates as permanent employees from day one with a paid salary and access to employee benefits. During the initial training, we also provide all our graduates with free accommodation in one of our dedicated graduate houses, close to our Leeds-based training facility.
As part of our commitment to our graduates' wellbeing, we have invested in a dedicated pastoral care team for our graduates. The team is the first point of contact for any issue that may arise as well as providing assistance on matters such as relocation and travel. Furthermore, the team facilitates regular communications via emails, webinars, drop in sessions and social get togethers, ensuring our graduates have plenty of opportunity to knowledge share and feel part of a strong community with their peers."