Thomson Reuters Elite announces latest alliance partnership with Converge TS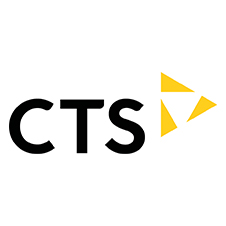 Thomson Reuters Elite, part of Thomson Reuters Legal, today announced the launch of a new Alliance partnership with Converge Technology Specialists, a dedicated cloud computing provider for law firms, with more than 10 years of experience hosting Thomson Reuters applications.
Available to 3E clients, Converge Technology Specialists provides a secure, fully managed cloud infrastructure service which is used by innovative law firms every day to drive productivity, enable flexible working, and boost growth. The organization delivers private, public, and hybrid cloud solutions such as IaaS.
For Elite clients looking to outsource elements of their IT, whether that be support, hosted infrastructure or disaster recovery, this partnership provides assurance that the service provided will work seamlessly with Elite applications.
Partnering with Converge Technology Specialists will provide Elite clients with access to a legal sector specialist provider that understands the regulatory environment, challenges, and opportunities faced by law firms today and that uses this experience to deliver robust and compliant solutions. The partnership will allow Elite and Converge Technology Specialists to work collaboratively to streamline the transition of new clients to 3E and design a hosting platform that maximizes performance. In addition, existing Elite clients will have access to an infrastructure management service tailored to maximize application performance, eliminate downtime, and free teams to concentrate on value added activities.
3E offers powerful core financial and practice management features and built-in application development capabilities, including multicurrency and multi-language support—all seamlessly integrated into one secure, high-performance system. Designed from the ground up on Microsoft® .NET®, 3E provides an integrated development environment that enables firms to become more agile in responding to client needs. A full suite of capabilities is delivered through a consistent web-based user experience that allows staff to easily track and manage activity on a multi-office, global scale. Visit the 3E website for more information.
The Elite Global Strategic Alliances Program provides a one-stop global marketplace that fosters cooperation, streamlines the buy-sell cycle, and helps all involved achieve a competitive edge. Elite alliance members are experienced technology, services, and consulting organizations ready to innovate, collaborate, and help our clients solve their most pressing business challenges. Visit the Thomson Reuter Elite networkpartner page to learn more about the Global Strategic Alliances Program.