Thomson Reuters Elite announces launch of 3E MatterSphere 8.1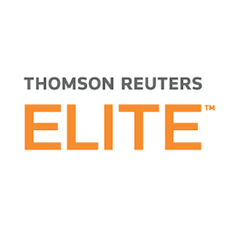 Newest version offers enhanced searching and improved performance
Thomson Reuters Elite, part of the Legal Professionals division of Thomson Reuters, today announced the release of 3E® MatterSphere® 8.1, which provides enhancements to the search process and a more flexible and customized user experience. MatterSphere, an integral component of the 3E Enterprise Business Management Solution, is the complete matter and client management solution that can be used within Microsoft® Word to help lawyers work more efficiently.
Most notably, 3E MatterSphere 8.1 offers Elasticsearch optimization to improve process tracking and monitoring. A new Horizon Search Process Tracking and Monitoring tool will give users a window into the indexing process by monitoring progress and allowing for modifications, all from an easy-to navigate user interface.
MatterSphere 8.1 also delivers a new Cache Manager tool that will give greater flexibility and autonomy for app data cache clearing. Users will have access to the tool on their desktop so they can easily select which cache to clear with messages and guidance throughout the process.
3E from Thomson Reuters Elite offers an end-to-end enterprise business management solution that allows law firms and professional services organizations to run all operational aspects of their business. Designed from the ground up on Microsoft .NET, 3E offers built-in application development capabilities. Why does it matter? The unique architecture enables firms to become more agile, lawyers to quickly respond to client needs, and staff to easily track and manage activity on any scale—from single-office to multi-office and multinational. 3E is the next-generation technology that can help firms improve efficiency, increase profitability, and confidently take on a future without limitations.