Thomson Reuters Elite Announces New Alliance Partnership with 3 Step IT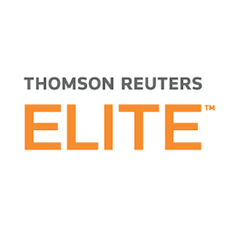 Thomson Reuters Elite, part of the Legal business of Thomson Reuters, today announced a new Alliance partnership with 3 Step IT, which helps its clients to plan, manage, and refresh their IT infrastructure and devices.
Headquartered in Helsinki and with more than 4,000 customers worldwide, 3 Step IT provides cost-effective and complete IT life cycle services that help clients acquire, sustainably renew, and responsibly dispose of IT assets. By using 3 Step IT's life cycle toolkit, firms enable their finance and IT functions to work smarter when investing in, managing, and refreshing their IT infrastructure.
Available to clients of 3E®, 3E Business Development (formerly Business Development Premier) and Enterprise®. 3 Step IT provides transparent and flexible finance solutions for both software and hardware and their disposal service has been given the highest stamp of approval (ISO 27001). This gives firms peace of mind that their data is securely erased. In addition, clients have access to a one-stop-shop portal to manage their entire IT estate, throughout its life cycle.
3E from Thomson Reuters Elite offers an end-to-end enterprise business management solution that allows law firms and professional services organizations to run all operational aspects of their business. Designed from the ground up on Microsoft®.NET®, 3E offers built-in application development capabilities. Why does it matter? The unique architecture enables firms to become more agile, lawyers to quickly respond to client needs, and staff to easily track and manage activity on any scale—from single-office to multi-office and multinational. 3E is the next-generation technology that can help firms improve efficiency, increase profitability, and confidently take on a future without limitations. For more information, visit 3E.
The Thomson Reuters Elite Partner Program provides a one-stop global marketplace that fosters cooperation, streamlines the buy-sell cycle, and helps all involved achieve a competitive edge. Elite alliance members are experienced technology, services, and consulting organizations ready to innovate, collaborate, and help our clients solve their most pressing business challenges. For more information, visit the Thomson Reuters Elite Partner Program.
3 Step IT is one of the ten largest IT companies in Finland and has operations across 10 countries. The company focuses on the life cycle management of IT equipment, starting with IT leasing, then managing the devices in use, and finally handling data destruction, refurbishing and resale of used devices. The company has more than 4,000 frame agreement clients and over 1.9 million devices in their asset register. It sold 372,000 refurbished devices in 2017, which included 98% of the devices returned by customers.