Thomson Reuters Elite celebrates 100th go-live for 3E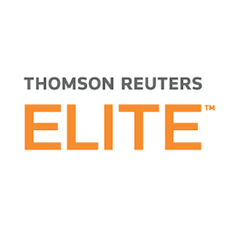 Thomson Reuters Elite, part of Thomson Reuters Legal, today announced the 100th successful go-live of its 3E financial, practice and performance management solution.
The milestone was reached as US law firm Cranfill Sumner & Hartzog (CSH Law) became the latest organisation to commence using Elite's market-leading enterprise platform. The North Carolina law firm selected 3E to simplify accounting and billing functions, as well as benefit firm management with on-demand reporting.
Cranfill Sumner & Hartzog is also the second firm to utilise Thomson Reuters Elite's Express Service Package, which allows full implementation of the platform in less than twelve months.
"We've only been using 3E for a short time but we are very happy with the results thus far," said Barry Pennell, executive director at CSH Law. "We believe our partnership with 3E in implementing the Express Service Package was a wise choice for our firm."
Elite's next generation 3E offering is designed to optimize law firm performance and provide an end-to-end solution that streamlines tasks and provides value-adding business information, seamlessly integrated within one high-performance system. To date, nearly 160 firms around the world have selected to use the 3E platform, of which 100 firms are now live on the system.
"We are delighted to reach this important milestone," said Elisabet Hardy, vice president of Product Management at Thomson Reuters Elite. "Global uptake of our 3E platform has been outstanding, cementing our position as the world's leading provider of end-to-end enterprise management solutions for the legal and professional services sector. With dozens more customers scheduled to go live with 3E in the months ahead, we're extremely excited about what the future holds."