Thomson Reuters Elite offers increased flexibility with MatterSphere Client Portal V2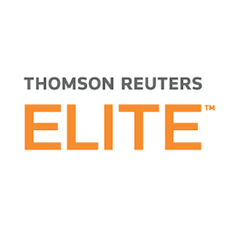 Thomson Reuters Elite, part of Thomson Reuters Legal, today announced the release of MatterSphere Client Portal V2, the latest version of the Web-based application that lets firms running MatterSphere provide their clients with online access to their matter details, documents, and case progression. Built within the familiar Microsoft Office environment, MatterSphere is the integral matter management component of the Elite Client & Matter Management offering.
"With this latest version of Client Portal, MatterSphere users can offer their legal clients more granular details on ongoing matters, while easing the communication and collaboration processes that are key to successful matter management," said Elisabet Hardy, vice president of Product Management for Elite.
New features include the capability for a MatterSphere user to display individual tasks for each milestone in a matter, making it easy for clients to stay up-to-date on case progress at a granular level, and the option for users and their clients to receive email alerts when matter-specific files are uploaded. "These tools are just two of the ways that our upgraded version of the MatterSphere Client Portal increases the efficiency and effectiveness of how our MatterSphere users work," added Hardy.
Because it is written in HTML5, the Web-based MatterSphere Client Portal is accessible across browsers and platforms, including the iPad. Clients of MatterSphere firms are able to update details, view and track matter milestones, and generate and download reports. Seamlessly integrated with MatterSphere's document management solution, the Client Portal enables firms and their clients to get a "snapshot view" of a matter's status that reflects the latest changes, progress, and updates. Firms and clients can also upload and download critical documents, preventing occurrences of lost email attachments. For additional information about MatterSphere and MatterSphere Client Portal, visit Client & Matter Management.