Thomson Reuters enters LPO market with Pangea3 takeover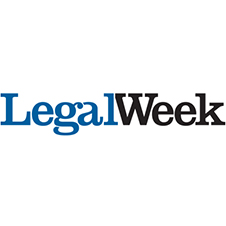 International business information group Thomson Reuters has entered the legal processing outsourcing market (LPO) with the acquisition of Pangea3, it has been announced.
The deal, for an undisclosed amount, sees Thomson acquire one of the most touted names in the emerging LPO market. The 'pure play' LPO was founded in 2004 and is based in New York and Mumbai.
Pangea3, which has 650 staff at its main delivery arms in Mumbai and New Delhi, focuses on four business lines: legal document review; corporate transactions; intellectual property; and risk management and compliance. Its client base is focused on large US law firms and in-house corporate teams for bluechip companies.
The LPO market is currently expanding rapidly, though it remains small in relation to the global legal market. Announcing the transaction, Thomson Reuters, said it expected the value of the LPO market to expand by 20% this year to exceed $1bn (£625m).
Pangea3 does not disclose its financial results but press reports in the Indian media have estimated its annual revenues at more than $25m (£15.6m). The Business Standard of India valued the acquisition at between $35m (£21.8bn) and $40m (£25m). The company has previously received investments from venture capitalists, including the US fund Sequoia Capital, which invested $7m (£4.4m) in 2007.
The entry of Thomson into the LPO market will be viewed as evidence of the high expectations being placed on the model to shake up the commercial legal market. The company, which owns the legal publishing business Sweet & Maxwell and research arm Westlaw, employs 55,000 staff across 100 countries.
Thomson also last year acquired the Indian legal database business IndLaw Communications, although Pangea3 is its first move into the LPO arena.
Peter Warwick, president and chief executive officer of Thomson Reuters, Legal, said: "Pangea3 is true to our mission to help the legal system perform better, every day, worldwide; we will now bring to the legal marketplace a responsive, high-quality, transformative resource for a broad range of legal support work. This is particularly important as law firms and general counsel adjust to the realities of the 'new normal,' where efficiency, quality and responsiveness are paramount."
"Joining forces with Thomson Reuters will further accelerate and expand our ability to provide impactful and transformative solutions to our corporate and law firm clients," said David Perla and Sanjay Kamlani, co-chief executives of Pangea3.