Tikit's EMEA sales team grows as it prepares for increased take up of cloud solutions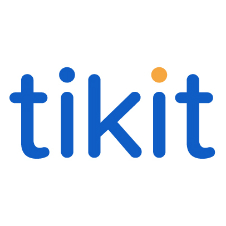 Tikit, the leading technology company within the legal industry, has announced the expansion of their EMEA sales presence. Increased demand for both Tikit's own solutions and partner solutions, has precipitated the increased growth in their EMEA sales teams, a trend that looks likely to continue into 16/17 and beyond.
Emma Sarson, will join the Tikit sales function this week as an Account Director, joining from Apperio. Emma brings over ten years of experience spanning the legal technology sector as well as an in depth understanding of how large law firms operate strategically and what technology is able to meet their particular needs. As well as five years spent at legal tech firm BigHand, where she was Global Account Director, Sarson has also worked as a technology consultant, providing services to law firms internationally and aiding the implementation of solutions that have helped firms globally achieve their strategic objectives.
'Looking at Tikit's roadmap for 2017 and beyond is incredibly exciting, there is a lot innovation in terms of the products they are bringing to market, there's a huge focus on cloud and this is reflected in their expanding portfolio. My goal is always to be ahead of the game and be part of a company that is innovative and genuinely understands the needs of its market, which is what really excited me about joining Tikit'
Lloyd Ellison, Director of Sales at Tikit, said of the new appointment. 'Emma will be working with the largest law firms across EMEA. Our law firm clients are increasingly talking to us about cloud, mobility, collaboration and security across their technology stack. These themes are progressively dictating the evolution of their technology landscapes now and into the future. In line with these growing strategic trends, we've not only developed new products which Tikit will be launching in 2017 but we continue to partner with a number of cutting edge technology companies. Bringing legal tech experts on board that are forward thinking and have a good understanding of the challenges within law firms and how technology can become an enabler for greater firm efficiency and profitability, has always been a crucial part of the Tikit strategy and the appointment of Emma is in line with this'