Tikit signs top 15 accounting firm, Saffery Champness, in NetDocuments deal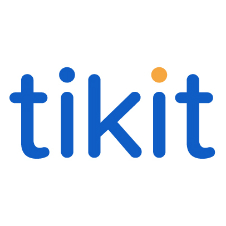 London, 18th July 2019 – Tikit, a global provider of technology solutions to professional service firms, today announced that Saffery Champness joined their customer base, with the selection of NetDocuments cloud-based document and email management platform.
Top 15 accounting firm, Saffery Champness, was founded in 1855 and have since become one of the UK's largest accountancy firms. They are financial, tax and business advisors to companies, individuals and not-for-profit organisations across the UK and beyond.
Tikit will provide the 700-user firm with the implementation, support and ongoing account management of the NetDocuments cloud. Julie Berry, IT Partner at Saffery Champness, stated: "We wanted an intuitive system that could support our large user base. NetDocuments and Tikit were selected after an extensive call for tender process and demonstrated that they were the best fit for our needs."
Ms Berry added: "NetDocuments met all of our document and email management needs. In terms of security, mobility and collaboration they are one of the best and have a solid, proven multi-tenant platform solution. Tikit offers ISO 9001 backed support in DMS. We are confident that with their implementation, project management expertise, and on-going support, we will have a smooth project and be able to utilise the solution fully."
Lloyd Ellison, Sales Director at Tikit, comments "We are delighted to welcome Saffery Champness to our customer base. Our tight partnership with NetDocuments means we can offer the industry leading DMS alongside our extensive knowledge of the accounting sector and our unrivalled experience with DMS migrations. More and more firms are recognising this, and we look forward to welcoming more this year."
"We welcome Saffery Champness to the NetDocuments platform and are extremely keen to collaborate with our valued partner Tikit to not only provide a first rate DMS experience but also to help this top accounting firm enhance email management across its network of offices," stated Guy Phillips, General Manager, EMEA for NetDocuments.
About Tikit
Tikit is a leading provider of innovative and specialist technology to the Legal and Professional services sector with over 1,500 law firm clients globally and is part of BT Group. Tikit develops its own software including Partner for Windows, Carpe Diem, Template Management System and eMarketing. This is complemented by long-standing partner relationships with other top best-of-breed providers to create innovative and complete solutions for its clients. This is matched with a commitment to and reputation for excellent customer service across consulting, implementation and support. For more information about the company, go to www.tikit.com.
About NetDocuments
Founded in 1999, with more than 2,500 enterprise customers worldwide, NetDocuments is the legal industry's most trusted cloud-based content services and workflow platform. Complete with state-of-the-art built-in security, compliance and governance solutions, NetDocuments offers document management, email management and collaboration technology complete with disaster recovery, enterprise search, and matter centricity features. For more information about NetDocuments, please visit: http://www.netdocuments.com