Top 20 UK law firm DAC Beachcroft moving to iManage Cloud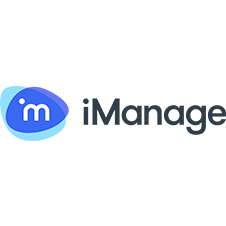 iManage, the company dedicated to transforming how professionals work, today announced that DAC Beachcroft LLP – a leading international law firm with nearly 2300 employees around the globe – has selected iManage Cloud to deploy iManage Work to its Latin America offices.
Headquartered in London, UK, DAC Beachcroft was drawn to iManage Cloud by the speed and agility it offered, as well as its reliability and security. Built on the latest technologies, iManage Cloud delivers the industry's leading Work Product Management capabilities with scalable, reliable performance and features specifically designed for professionals.
"We've relied on iManage for more than 10 years within our organization – it's one of our core strategic technologies that we use to provide world-class service to our clients," said David Aird, IT Director, DAC Beachcroft. "Our firm is expanding across the globe and getting new offices up and running quicky is extremely important. iManage Cloud provides the perfect way for us to rapidly deploy to new locations in a safe, secure and reliable manner."
For its first deployment, DAC Beachcroft will be rolling out iManage Cloud to its Latin America offices, including Chile, Colombia and Mexico. The firm plans to deploy iManage Cloud to additional new offices as they open. iManage partner Phoenix Business Solutions is assisting with the firm's move to iManage Cloud.
"When the needs of the business change or an opportunity arises, firms need to respond quickly," said Geoff Hornsby, General Manager, EMEA, iManage. "With iManage Cloud, DAC Beachcroft can move quickly and nimbly, bringing new offices online and giving their professionals rapid access to the industry-leading work product management tools they rely on to do their best work and help their clients succeed."