TRE - Independent London law firm to transition to 3E as part of multi-product deal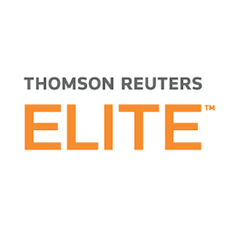 Thomson Reuters Elite, part of the Legal business of Thomson Reuters, today announced that Wedlake Bell LLP has selected 3E® as well as a number of other offerings of the 3E Enterprise Business Management Solution as it transitions from its existing financial management platform Envision.
An independent London law firm with over 180 lawyers, Wedlake Bell is focused on providing high quality legal advice in four key areas: Private Client, Real Estate, Dispute Resolution and Business Services.
In addition to choosing 3E to enhance its financial management capabilities, Wedlake Bell will be utilising 3E Workspace, xcelerate Budgeting and Forecasting, 3E Data Insights and matter pricing tool Evaluate from Thomson Reuters Elite partner DW Reporting. This suite of solutions was selected by the firm after an extensive review process, with 3E ultimately chosen due to its seamless integration with a number of other applications across the firm; proven efficiencies in financial management, compliance and billing; and ability to provide significantly enhanced business intelligence.
Workspace will provide the firm with a single interface for users to perform important daily tasks on any device anywhere, while xcelerate will unlock real-time insights into the firm's revenue and expense budgets, forecasts, and other key targets. In addition, 3E Data Insights will provide a self-service analytics model that creates and views actionable insights from a single dashboard on both desktops or mobile devices, and enables fee earners and managers to easily manage performance and make timely decisions. Finally, Evaluate—a next generation legal matter planning, pricing and cost management solution from Thomson Reuters Elite partner DW Reporting—is tailored to the requirements of fee earners and law firm management teams throughout the entire lifecycle of a matter.