Wedlake Bell implements ThreadPrint to reduce email printing by 80,000 pages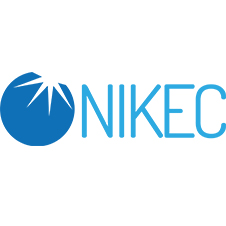 Wedlake Bell, a 250 user full service UK law firm based in London focusing on corporate, commercial and property law, have implemented ThreadPrint, via Nikec Solutions, to assist their less paper initiative.
Wedlake Bell realises it has a responsibility to a sustainable environment. They have introduced a number of initiatives and schemes to the firm that support their position in the development of our environmental objectives. Having already implemented the Copitrak print management and secure printing solution and an MFD centric printing infrastructure, Wedlake Bell sought out the next area where they could reduce paper.
Like in most law firms, printing has risen over the last few years whilst copying is on the decline. Wedlake Bell didn't necessarily want the focus to be on stopping the users printing, but more to focus on stopping the wasteful printing that occurs. Most users were printing out the full multi-threaded email every time, only to throw away most of the pages that they didn't need only keeping the odd pages they did need. ThreadPrint now allows users to seamlessly select only the threads they actually need to print, which not only saves on paper wastage, but speeds up the whole workflow process. There is no need to sift through pages of emails finding the ones you need, or taking these unwanted pages to the shredder - which in turn has its own cost savings.
The firm have reduced emailing printing by over 80,000 pages in a 6 month period thanks to ThreadPrint and as a by-product they have also streamlined some workflow bottlenecks in the process.
User feedback has been extremely positive right through the pilot and beyond the rollout. When asked several questions in a recent internal online survey, 60% of user stated they used ThreadPrint all the time when printing emails, with 35% of the remaining stating they used it regularly. This proved the application is an enterprise solution used by all staff with amazing impact.
Approximately 80% of those surveyed also found ThreadPrint very useful, intuitive to use and saved them time and effort in their everyday tasks. With ThreadPrint being a simple unobtrusive Outlook plugin that is easily implemented, users know how to use it from day one and users instantly find ways to improve their efficiency.
Positive user comments from, "Being able to print separate emails from a chain of emails and being able to print the attachments at the same time as the email without having to check into the attachment to print" to, "Not having to print endless sheets of unnecessary paper, just being able to print what you want is great" shows ThreadPrint certainly aids in the reduction in email printing, but also saves time and improves day to day workflow, which as a result saves the firm money.
The implementation of ThreadPrint has been a huge success at Wedlake Bell and will continue to help the firm drive their environmental objectives.
What they said so far
"From a management perspective the support we had for rolling out and demonstrating ThreadPrint was excellent and really required very little involvement from the IT Team - simple to deploy, support and use. We already have a ROI after a 3 month period; ThreadPrint is a very simple but very effective little piece of software". David Hymers, infrastructure manager.
Download the case study - Wedlake Bell implements ThreadPrint