Weightmans consolidates technology platform with 3E and MatterSphere for enhanced stability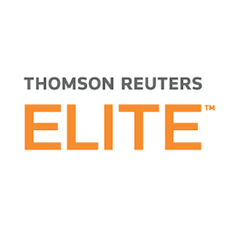 Top UK firm replaces disparate software applications with Thomson Reuters Elite's Enterprise Business Management Solution
Thomson Reuters Elite, a leading global provider of an enterprise business management solution to professional services firms, has announced that full-service firm, Weightmans, has made the decision to implement 3E and MatterSphere. As a progressive top 50 UK firm with more than 1,300 people across nine locations, the firm's decision is integral to its long term strategy and supports its plans for future growth.
Seeking to consolidate matter, document, practice, and financial management functions, the firm's decision makers conducted a thorough evaluation of industry-leading solutions. Thomson Reuters Elite's Enterprise Business Management Solution (EBMS) is a comprehensive suite of offerings, including business development, risk management, client and matter management, and financial management, and is designed to help clients manage every aspect of their business and execute on strategic goals. 3E, an integral component of the EBMS financial management offering, and MatterSphere, the matter management component within the EBMS client & matter management offering, creates a solid platform with significant benefits for the firm.
"As Weightmans continues to expand, it is critical that we implement an infrastructure that supports our Lean Six Sigma initiatives to continually improve the way we deliver our services to our clients," said Information systems and operations director Stuart Whittle of Weightmans. "These platform solutions from Thomson Reuters Elite help us eliminate disparate systems and manage functionality from a united user interface, in addition to supporting the firm's leadership position throughout the UK - a key pillar of our ongoing strategy."
3E provides powerful core financial and practice management features and built-in application development capabilities—all seamlessly integrated into one high-performance system. Designed from the ground up on Microsoft.NET, 3E provides an integrated development environment that enables firms to become more agile in responding to client needs. MatterSphere integrates with 3E, Enterprise, and many other financial management and document management platforms. Embedded in the Microsoft™ Office environment, MatterSphere unites operations and promotes collaboration across the enterprise and with a firm's clients.
"Weightmans made a strategic decision to implement solutions from a single provider and had the option of selecting the Enterprise Business Management solution that best fit their long-term goals," said Elisabet Hardy, vice president of Thomson Reuters Elite. "We are thrilled to provide the seamless technology consolidation Weightmans needs to execute on its business objectives, as well as help yet another firm benefit from the high levels of collaboration that 3E and MatterSphere offers."