Weightmans Explores LexisNexis' Next Generation Solutions to Fuel Future Growth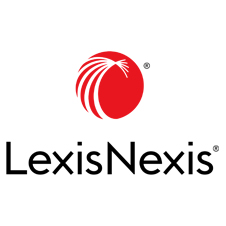 LexisNexis UK, a leading provider of legal content and technology solutions, today said that Weightmans LLP, a top 50 UK law firm, is exploring the deployment of LexisNexis' next generation, Microsoft-centric case management and Enterprise Resource Planning (ERP) solutions. The discovery process and feasibility study on the new products have already been initiated and will be completed in mid-2012. The two organisations will work together to examine a highly scalable, future solution that builds on Weightmans' existing technology investments and expertise, and delivers enhanced capabilities to support the firm's growth plans.
Weightmans has a long standing relationship with LexisNexis and for a number of months the firm has been running a small pilot to test LexisNexis dna, a fully integrated practice management solution, as a possible platform for the organisation. The majority of the firm has continued using LexisNexis Fee Earner Desktop (FED) as its case management system. Recent guidance issued by LexisNexis' Axxia division indicates that its dna product, primarily designed to meet the requirements of medium-sized general practice and full service commercial law firms, is not suitable for top tier firms such as Weightmans, who now has in excess of 1200 users. LexisNexis released this advisory based on the company's experience of working with its largest customers, including the Weightmans pilot group; and the findings of an independently commissioned third party scalability testing of the product.
"We are now re-assessing our needs, especially in view of the unprecedented growth the firm has experienced in the last few years. The firm is much larger and more diverse than it was 12 months ago, and our IT requirements have also evolved. We always aim to use the latest technologies available to provide our clients with the best possible service, and will be discussing potential solutions with LexisNexis over the next few months," says Stuart Whittle, IS and Operations Director, Partner - Weightmans LLP. "Underpinning the business with the right technology is imperative to the realisation of our future plans."
LexisNexis' new solution is being built on Microsoft platforms; and encompasses client management, case management, resource planning, finance and accounting, reporting, business intelligence and compliance. The solution offers powerful new capabilities, functionality and scalability to meet the business needs of large law firms such as Weightmans.
"We are working closely with Weightmans to provide a future-proof solution that gives the firm the agility and flexibility required to operate in a continuously evolving marketplace," says Tim Cheadle, General Manager, LexisNexis Enterprise Solutions. "Both organisations are committed to making that happen as quickly as possible. In the meantime, LexisNexis will continue to support Weightmans' existing IT capability."