Why BigHand SmartNote and BigHand Capacity Manager are the intelligent fit for the future vision of law firm Cripps.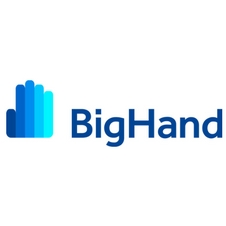 Recognised countrywide for its commercial and private client work, Cripps, which is based across four offices in the South East and London, today share details on how they plan to realise their crystal clear vision for the future: to truly put the client at the heart of its matters.
With BigHand technology at the core of its plans, Cripps is dedicated to a strategy of making itself as agile and efficient as possible by digitising and automating internal processes. Employing BigHand's latest products, namely BigHand Now, BigHand SmartNote and BigHand Capacity Manager, the firm has positioned itself perfectly to manage and adapt to the changing legal services landscape.
"BigHand is at the core of automating what I call our 'internal post apparatus'", explains Mike Burton, Head of IT at Cripps. "It's all about making those arguably mundane, but time-consuming tasks seamless and facilitating the effective delegation of tasks, which can have a dramatic impact on cost-effectiveness".
Having seen significant organic growth in the past 12 months, now comes the need to ensure an efficient and effective organisation, in order to both retain the client focus, and minimise operational costs.
"Attendance notes are a confined item; we have to produce them", explains Mike. "However, in recent years we saw more self-service on behalf of our lawyers, which meant they were spending valuable time typing up their own notes. With BigHand SmartNote, there's been a U-turn, we have managed to reverse that habit with the introduction of verbal attendance notes, as BigHand SmartNote does the transcription. Moreover, both the audio file and the transcript are saved alongside each other in the relevant case file should we need to refer to them."
With a rollout of BigHand Capacity Manager in the pipeline, the firm can look forward to a powerful tool that will enable them to quickly measure the capacity within different teams, and reallocate tasks where appropriate.
Mike concludes. "We're now so much more agile. We can move team members around to different projects as case loading requires. It ultimately feeds into our core value proposition: because we're more agile and more efficient, we can deliver better service to our clients, and do so more cost-effectively, which really puts the client at the heart of our business."