Wiggin becomes 15th major law firm to choose Aderant expert legal software in 2014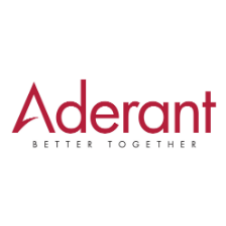 Innovative UK firm determines Aderant leading technology and client collaboration process best supports their continued growth
Aderant, the world's largest independent legal software company, announced today the selection of the Aderant Expert practice and financial management system by Wiggin LLP, a prominent UK firm in the media law sphere. Wiggin is the 29th firm in the past five years to migrate from Thompson Reuters Elite, five of those in the past six months alone. So far in 2014, more than 15 firms have elected Aderant Expert as their new practice and financial management system, bringing new partners into the Aderant fold from Elite, Axxia, Platinum, Javelan and more.

A highly-innovative firm based in the UK, Wiggin has been using Aderant Redwood Analytics for business analytics since 2007. In a recent major IT project, the firm was impressed by the collaborative partnership Aderant provided during the process, and afterwards decided to migrate to the integrated Aderant Expert platform. In addition to the core Expert system, Wiggin will also be implementing an extensive suite of Expert practice management applications, including the Expert BudgetWise, Expenses, Collections, MatterWorks, Paperless Billing and Found Time modules. The new system will provide a more consolidated solution, increase reporting capabilities and increase firm efficiency and profitability.

"We are excited to welcome Wiggin to the expanding Aderant family," commented Chris Giglio, chief executive officer at Aderant. "As part of our goal to offer a highly-integrated solution to law firms, Aderant places a lot of value and investment in collaborating with clients, supporting our solutions long-term and constantly working to improve the product."

The Aderant Expert financial and practice management system is a scalable, fully integrated business management solution built on Microsoft technology, providing integrated front office and back office solutions. To maximize profits for law and professional services firms, Aderant has continuously invested in the Expert solution, including more than 218 updates in the past three years. Hundreds of mid-sized to large law firms worldwide use Aderant Expert to help them better serve their clients, manage their operations, and maximise their profitability. For more information, visit www.aderant.com.