Wiggin renews with Intelligent Office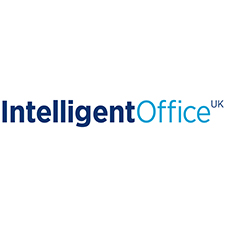 UK law firm Wiggin LLP has renewed its outsourcing deal with Intelligent Office, the leading provider of PA and administrative services to the UK legal market.
Wiggin first outsourced reprographics, print, mail and front of house services to Intelligent Office in 2004. It has since added fast, secure and cost-effective document production, delivered off-site via Intelligent Office's shared services centres in Scotland, as a flexible addition to its own on-site team. Other highlights include supporting key operational projects, such as digital working and growth in London.
Intelligent Office's Chief Executive Rachel McCorry said: "We have established a strong relationship with Wiggin and are delighted to continue working with this forward-thinking firm. Our teams (on and off-site) are brilliant, demonstrating how an outsourcing provider can fit seamlessly into an organisation and deliver an exceptional service and value for money."
John Banister, Wiggin CEO, said: "Outsourcing our back office and front of house services to Intelligent Office falls into the 'no-brainer' category. We are looking forward to continuing our partnership for another contract term as we continue to grow and develop our firm."
"Contract renewals show that clients trust us to deliver to their expectations and add value via our people and our services. The market has never been more competitive, so we don't take contract renewal for granted. We are looking forward to continuing our partnership with Wiggin and playing our part in its continued growth and success," added Rachel McCorry.
Other clients renewing their outsourcing contracts with Intelligent Office include Top 100 law firm Capsticks and Scotland's HBJ Gateley, Gillespie Macandrew and Martin Currie. As well as managing relationships with existing clients, Intelligent Office has won new clients and is now delivering services at Penningtons Manches, Wedlake Bell and Goodman Derrick.
Wiggin is an award-winning UK law firm focusing exclusively on the media, technology and brands/IP sectors. Its 25 partners and more than 35 other lawyers operate from offices in London, Brussels and Cheltenham. In the 2015/16 financial year, Wiggin posted a 16% increase in revenue to £17.8 million.
Intelligent Office helps firms in the legal sector change for the better, improving the quality of support delivered to partners and fee earners and helping firms save time and money. It achieves this by taking charge of administrative and secretarial services, leaving the firm's management free to concentrate on growth and partners free to develop and manage their practices.
The result: flexible, modern and professional support services; improved service for clients; increased profitability for the firm; and better opportunities for support staff.
The majority of Intelligent Office's services are delivered on site at clients' premises and include PA, reprographics, mailroom, facilities, matter management, front of house and core goods procurement. Intelligent Office also provides document production support both on site at clients' premises and via two onshore shared services centres in Scotland.
With more than 900 staff operating across 50 client sites and two onshore shared services centres, Intelligent Office is the leading provider of office administrative and secretarial services to the UK legal market. Clients include Gowling WLG, Farrer & Co, Bircham Dyson Bell and Boodle Hatfield.