Wilson Legal Solutions establishes dedicated product support for Wilson Ideate software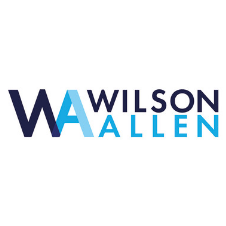 Wilson Legal Solutions, a leading provider of consulting services and analytics software for global law firms and professional services organizations, today announced the availability of enhanced support for Wilson Ideate software, the company's flagship performance management solution. Since its market introduction in June 2014, Wilson Ideate has been adopted by an increasing number of law firms, driving the company's decision to intensify its support capabilities.
"We understand the urgency of partner-facing analytics and the need for business intelligence tools that run seamlessly in complex software environments," says Bo Yancey, director of client relationship management. "By expanding our support capabilities, we can continue to be responsive to customers as our client base grows – while freeing our technical staff to focus on ongoing product innovation."
Analytics support services and service contracts
Wilson has introduced continued analytics support services to assist firms that need help analyzing cube data. It also offers service contracts for firms that want to outsource product maintenance. To manage the help desk ticketing process, Wilson implemented Desk.com for Salesforce. In addition to streamlining case management, Desk.com consolidates client-related information in a central location. This integrated environment enables Wilson's personnel to access a complete view of the customer and deliver unparalleled service and support.
Dedicated customer support manager
Serving as the main point of contact for support requests is Briana Carbone, who applies more than 15 years of legal finance and IT experience to her position as customer support manager. Most recently, Carbone served as the corporate finance IT manager for Hay Group (now Korn Ferry Hay Group). She was previously the financial systems manager at Blank Rome LLP, where she worked as part of the firm's team responsible for implementing Elite 3E practice management software. Carbone also worked as a senior consultant with Satori Group, where she implemented custom business intelligence (BI) solutions. She served as a solution architect with Pegasystems and a financial systems analyst with Morgan, Lewis & Bockius LLP. Carbone holds a Bachelor of Science in management science and information systems from Penn State University.
"Briana brings a unique perspective to her role at Wilson," Yancey adds. "She can relate to many of the technical issues our clients are facing because she faced them herself in previous positions. This perspective allows her to empathize with our clients but also pinpoint the underlying causes when working to resolve support tickets. If she's not able to offer an immediate solution, she can escalate it to the appropriate person on our development team. In these ways, we're able to apply the collective experience of Wilson's team of legal technology experts to quickly address our clients' needs."