Wilson Legal Solutions welcomes Jonathan Blair and Madjid Mouhous to EMEA consulting team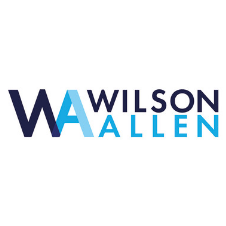 Wilson Legal Solutions, a leading global provider of technology services and analytic solutions to enhance business performance, is pleased to announce the appointments of Jonathan Blair and Madjid Mouhous to the company's EMEA consulting services team. Based in London, the team provides professional and technical services that support the entire life cycle of law firms' practice management and financial systems software.
"Our EMEA practice was formed less than two years ago to support the global operations of law firms. But the name 'Wilson' has been part of the legal industry's technology vernacular for nearly 30 years," says Suki Sahansara, director of Wilson Legal Solutions' EMEA professional services practice. "Having Jonathan and Madjid join our team enhances our ability to grow our EMEA practice. But more important, they bring real-world, industry expertise that is immediately transferable to our clients, helping them resolve technical issues faced on a daily basis when using practice management software."
Jonathan Blair
Application Consultant
Jonathan Blair joins Wilson Legal Solutions as an application consultant with more than 13 years of experience in finance and billing within the legal and large enterprise environment. Most recently, Blair served as finance manager for Knoll International, overseeing the company's finance team. Previously, he was a financial accountant with the law firm Cadwalader, Wickersham & Taft. Blair has held additional finance and accounting positions throughout his career, focusing on the preparation of financial statements, data migrations, and legal billing processes.
At Wilson Legal Solutions, Blair is responsible for the on-time completion of all tasks and deliverables related to the delivery of consulting services including managing, planning, staffing, reporting, budgeting, and monitoring client engagements. As an existing member of the Association of Accounting Technicians, Blair is continuing his studies to become a fully qualified chartered accountant (ACCA). He holds a GCSE from Dynevor Comprehensive and resides in Chelmsford, England.
Madjid Mouhous
Senior Technical Consultant
Madjid Mouhous joins Wilson Legal Solutions as a senior technical consultant with more than 10 years of experience in legal technology. Most recently, Mouhous served as a financial systems business analyst with the law firm Ashurst London, where he was responsible for support, development, and maintenance of the firm's financial systems and application testing during software upgrades. He has extensive experience in building globally compliant templates for delivery of invoices, prebills, cheques, e-bills, and statements that work with Elite Enterprise, 3E, Design Gallery, and Aderant Expert software. Previously, Mouhous worked in technical, research, and educational capacities.
In his new role, Mouhous is helping law firms configure and customise their practice management software, focusing on template development and support during software upgrades. His fluency in French and English enables him to better support clients throughout the EMEA region. He holds a PGCE from the University of St Martin, Lancaster, and a Master's degree in Linguistics from the Université Paris VIII and resides in London.