Within just six months of launch, ES /Unity from Repstor and Eversheds Sutherland takes the corporate legal sector by storm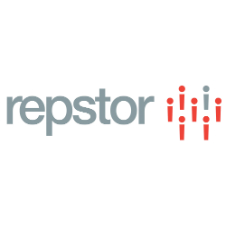 Repstor, the ECM adoption company that helps businesses exploit their SharePoint and Office 365 investments, has reported even greater than anticipated early success for ES /Unity, the new matter management solution it launched in March in partnership with Eversheds Sutherland, the international law firm.
National Grid, Wellcome Trust, Queen's University Belfast, and Miral, an asset management company in the UAE, committed to ES /Unity within the first quarter after the product's launch. A major banking group, a Canadian construction company, and a US multinational biotechnology product development company, are also in advanced discussions about implementing ES /Unity.
Repstor and Eversheds Sutherland have been struck by the scale of some of the planned implementations, having initially assumed small or medium sized companies would be ES/Unity's main market. "But there is no limit to the product's scale, and some of these implementations will be rolled out to over a hundred users," Sheila Gormley, Repstor's Director of Business Development, said.
A well-known UK transport organisation, two global oil companies, a European car manufacturer and one of the leading mobile operators in the UK are also talking to Eversheds Sutherland and Repstor about using ES /Unity.
"This impressive early success is testimony to the strength and positioning of the product, which makes it a very easy decision for firms, their users and their IT people," Sheila added.
Introduced to the market at the annual British Legal Technology Forum in March 2017. ES/Unity combines Eversheds Sutherland's own legal experience with Repstor's technology expertise in extracting greater value from everyday Microsoft products (Repstor specialises in matter/case and email/document management solutions that work natively within Microsoft Office, Office 365 and SharePoint).