Workshare announces leading comparison embedded in HighQ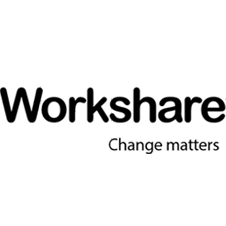 Workshare, the high stakes document company, announces the embedding of its document comparison capability in HighQ.
The news was initially revealed in August 2017 at ILTACON, and today Workshare launches its file comparison features as now fully integrated with HighQ.
The embedded solution, part of a broader proposition known as Compare Everywhere, will give HighQ customers the ability to use Workshare's online comparison capabilities to securely and accurately compare new versions of a document, wherever they are and from any device. The goal is to support users in being more productive, finding changes in their documents quickly and sharing sensitive content securely and in intuitive folders. The evolution of Compare Everywhere lies in allowing users to work directly inside the HighQ ecosystem, without the need to launch a separate desktop application.
"We are thrilled about our partnership with HighQ," said Nick Thomson, CRO of Workshare. "It is part of an ongoing mission to make the file comparison process as efficient as possible for our clients and our partner's clients. Specifically, in the legal world, users need several applications to get their jobs done. With Compare Everywhere, we offer the opportunity to use two powerful applications in one."
Stuart Barr, Chief Product and Strategy Officer at HighQ, said: "We are excited to team up with Workshare as we continually look for new ways to help customers transform the delivery of legal services. Workshare is also a leader in this space, and their comparison experience is a perfect complement to the collaboration features we offer. Our customers surely will benefit from our partnership and the joint solution."