Workshare: On a high after ndElevate 2018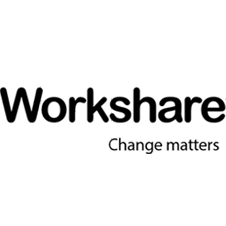 Floating on cloud 9
Following an amazing ndElevate in London this past September, the NetDocuments event stateside was hosted at the beautiful Stein Eriksen Lodge in Park City, Utah. Honestly, this place is good for the soul.
Guests mingled at the fireside dinner. There was roasted food and plenty of fun, including our very own Hunter Baker and Gabriella Lock participating in a game of Family Feud on GDPR, which they won!
It was the perfect atmosphere for the Partner Summit and Customer Conference, which include around 250 guests. The audience of attendees was made up of CIOs, IT Directors, Application Managers and Security Professionals, all keen to meet each other and hear about the latest developments with leading cloud applications.
During the 4day event, NetDocuments organized expert keynote speakers and panel discussions. Each provided insight into new trends, the latest developments and gave practical opportunities to both review and challenge technology developed to support legal content services.
Insights from the top
The ever-charismatic Alvin Tedjamulia, Co-Founder and CTO of NetDocuments, shared 3 powerful predictions at the conference.
The cloud is rapidly becoming the default choice for legal document management computing
Within 2 years, there will be more law firms running NetDocuments than any other brand
Within 4 years, there will be more law firms running NetDocuments than all on-premsie or hosted document management systems combined
These are bold statements, but from the CTO of a company that has grown so much in its first 20years and which has so far led the way in cloud-based DMS and CMSs, it's hard to argue with Alvin.
Taking cloud applications to another level
Our Senior Product Manager for Integrations, Francesco Burns, had the opportunity to present, as part of a showcase panel, on Workshare Compare in NetDocuments. The presentation Francesco delivered was part of the "One platform. Unlimited possibilities." theme, explaining to the audience how Workshare wants to make it easy to understand change, so users can understand it without leaving their DMS.
The most innovative and integrated technologies for document and content management are being developed as cloud-based solutions, and Workshare is part of this wave. As one of our most valued clients recently said: "The legal industry is innovating. New solutions aren't being delivered on-premise, but in the cloud. The only compromise is a hybrid solution, such as NetDocuments provide."
Workshare is proud to be a part of this ongoing innovation and move to the cloud by embedding document and content comparison capabilities directly in the NetDocuments' user experience.
It's accessible, i.e. mobile, online, on all devices and available regardless of regions and time zones
The performance is great for the user experience, providing efficiency and productivity
There is transparency around the latest features, updates to the integration and upgrades are immediate
The sky's the limit
The Workshare team had many meaningful conversations with partners, customers and with the NetDocuments team. We met some great contacts and made new friends, who we're looking forward to catching up with post-event.
Speaking of post-event activity, another of Workshare's partners, Kraft Kennedy, is hosting a webinar with NetDocuments on November 16th specifically for the ILTA community. They're delivering the ndElevate conference highlights for any and all that couldn't make the event in person.
They're going to deliver great content, so it'll feel like you're a virtual guest if you couldn't be in Park City. We hope you can make time to join in!
If we didn't see you at this year's ndElevate, we hope we'll catch you at next year's conference. In the meantime, if you'd like to talk to us about what Francesco and the Workshare team presented, please get in touch. We'd love to show you how our cloud-to-cloud integration with NetDocuments works, it could take document management in your firm to new heights.