Workshare introduces advanced ability to compare Excel files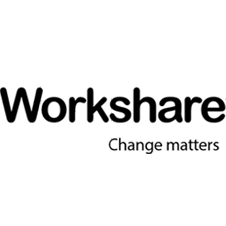 Workshare, the market-leader in file comparison, today announced the 10th release of its innovative comparison suite – Workshare Compare for Windows. The highlight of this release is the advancement in comparing Excel workbooks using the powerful Workshare DeltaView engine.
This latest release considerably improves the workflow for reviewing complex files, such as Excel workbooks, and completes the range of file types that can be comprehensively and accurately compared using Workshare.
Following a review with their client base and extensive research into any existing ability to compare Excel files, Workshare focused on this area of product development as a priority for the market. Continuing their long heritage of improving comparison software and leading innovation.
The most powerful enhancement of the technology is the ability to review changes by category, so results are easy to read. The content of an Excel workbook can be vast and interconnected with formula and linked cells. Workshare Compare has been cleverly designed to display changes accurately, no matter how complex the file or how small the change.
Comparisons are filtered by:
"Type" - including content, formula and formatting changes
"Direct" and "Indirect changes" – any alterations to a cell, row or column that a user makes themselves is a Direct Change. Any change derived from modifications to other cells is called an Indirect Change – for example, when inserting a new row or column, formulas in other cells may update the range they are calculating; the user didn't modify the formula them self
Filtering changes - by default, every type of change is highlighted in the comparison. Users can switch off highlights for different types of changes to focus on what's most relevant to them
With this advancement in the comparison of Excel workbooks, users can navigate between direct or indirect changes and drill down into specific cells for more information. Once the comparison has been run, the changes can be exported to a new file for reference or shared for further review.
Barrie Hadfield, CTO and Co-founder of Workshare, commented: "This release introduces new features and enhancements specifically designed to facilitate the process of reviewing document changes in Excel files, so they can be quickly and easily understood. Our approach is to empower users, so they can detect changes and also understand them in context."
Hadfield also confirmed that the 10th release of Workshare Compare is now in the final stages of development and will be released to the market later this year. "While these key enhancements in our comparison technology currently aim to support and simplify review work in the legal profession, all our engineering developments are geared towards Workshare's commitment to pioneering change for the industry and its future."
Workshare Compare for Excel workbooks and all other file types will be showcased during ILTACON 2018, at Workshare's booth 315/317.