Workshare launches new Transact interface, the innovative transactional collaboration technology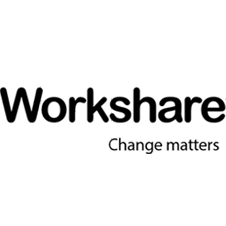 Today marks the release of a brand-new interface for Workshare Transact, the innovative transaction management application bringing organization and efficiency to legal deals. Supported by Workshare's powerful comparison engine, Transact is being used internationally by top global law firms including Clifford Chance and Simmons & Simmons.
The new version has been designed to deliver a faster, cleaner and more intuitive process for both legal teams running Transact workspaces and external participants. The application has been completely rebuilt, providing stability, security and flexibility across the deal process, and with new technologies that future-proof Transact for the accelerated development of further capabilities and integrations going forward.
Immediate improvements within the new Transact interface include:
The introduction of deal dashboards so that everyone can quickly understand what's going on in the deal.
The "collapsed" checklist view, which enables participants to easily scroll through the entire checklist, giving a unique overview of the whole deal.
Detailed content is now provided within clever pop-up windows that appears over the top of the checklist, leaving users in context in the checklist as they work.
An updated and improved search/filter function giving you a fast and thorough search of the entire checklist and providing matches against all text fields. Never miss a keyword again!
Comprehensive audit logs now track every user action, providing a complete electronic record of the transaction for long-term storage.
A checklist generator has also been added for the fast creation of Transact workspaces from CP schedules drafted within the principal deal documentation, typically reducing time spent on the checklist creation task from around 2 hours to around 20 minutes.
Barrie Hadfield, CTO of Workshare, commented: "We really looked at what people are having trouble with, understood all those key workflows, and built a simple and elegant solution designed entirely around the user. I'm proud of what we've achieved and can't wait to see where we take it."
Owen Oliver, Product Manager for Transact, added: "Customers that have implemented Transact are now able to see the long-term benefits in terms of efficiency, write-off reduction and ultimately profitability. The new Transact interface gives us a great opportunity to maximise those benefits for our customers and the transaction community into the future."