Workshare announces partnership with LawVu to integrate file comparison in their SaaS solution for in-house legal teams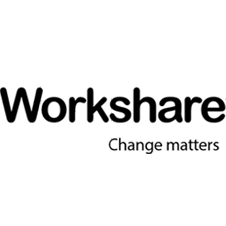 Workshare, the market leader in document comparison solutions, today announced a new partnership with New Zealand-based legal tech company, LawVu. Together they will deliver the world's most complete purpose-built SaaS operations platform for in-house legal teams.
LawVu makes collaborating with outside counsel and third parties a natural and easy part of the lifecycle of a legal issue. The platform created by LawVu does the work of connecting legal professionals with the right legal technology.
Matter management to contract management to e-billing often requires cross-functional effort from legal, IT, finance and management to create a cohesive framework within an in-house legal department. LawVu brings each of these technology components into a single legal operations software stack, which then integrates with world-class solutions, such as Workshare file comparison, to give legal departments a complete online service.
"Partnering with LawVu is an exciting opportunity for Workshare, as our leading document comparison engine, Workshare Compare, will be seamlessly embedded into the full suite of services offered through LawVu's innovative SaaS platform," said Shaun Locke, general manager of Workshare Asia Pacific.
Sam Kidd, LawVu CEO, said: "Our vision has always been to build a platform that connects the people working on legal matters directly with the best solutions to help deliver better outcomes - whether that's people, processes or technology. The integration with Workshare enables us to present our clients with the best document comparison engine out there, so users can seamlessly compare two documents or versions directly from the file section in LawVu."
Workshare was first to market with its ground-breaking DeltaView comparison technology and has honed and perfected document comparison since then. They offer the fastest, most accurate way to compare two documents and have more than 18,000 clients world-wide. The process of embedding Workshare Compare within LawVu has now begun.