Workshare release notes, November 2018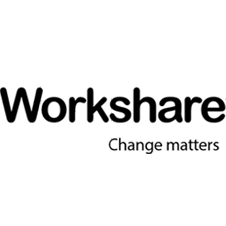 As we're slowly wrapping up 2018, it's nice to have a bit of calm to end a busy year.
Our latest release of Workshare 9.5 gives you improvements and fixes to make your Workshare experience better – and there's no need to learn new features. Just install and benefit straightaway.
Workshare 9.5
Workshare 9.5.4 is a maintenance release, so it's full of performance improvements as well as helpful bug fixes.
We've also improved cleaning PDFs by adding new metadata exclusions to the Workshare Configuration Manager. The metadata exclusions give users and admins greater control over which types of annotations are removed from PDF files when they're cleaned.
The desktop app version 2.26 is included with this release.
To read the full list of improvements and fixes, see the Release Notes.
Get Workshare 9.5.4 from the Download Center. Just click the Download for Windows button.
Or, if you don't have it yet, you can start a free trial.
Regular product updates
You can access our product updates as they happen by going to the Product Updates section of our website. You can also join our mailing list and we'll keep you updated with industry news, offers and other product related information.
The calm before the storm...in a good way
We hope you enjoy using Workshare 9.5.4.
Keep an eye out for our next release, which is coming soon. It's a big one, with new features like the ability to compare Excel spreadsheets!