ZyLAB and Winmark Chief Legal Officer Network create a strategic partnership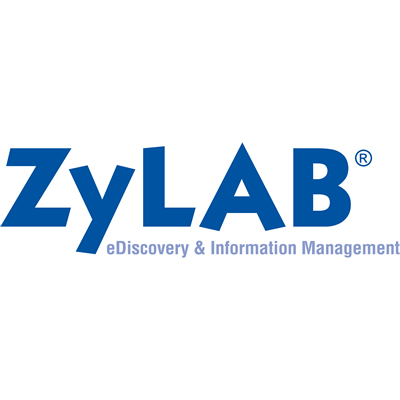 ZyLAB, the global provider of e-Discovery and information management solutions, announced today the company has been selected as a Network Advisor for Winmark's Chief Legal Officer Network, a dedicated senior management development Network for Chief Legal Officers, General Counsel, and Heads of Legal departments of the FTSE 350. ZyLAB was chosen because of its industry expertise regarding the information management and litigation concerns unique to global companies with EMEA operations. ZyLAB will provide strategic advice to the exclusive Network on the latest trends and industry best practices in their area of expertise.
Johannes Scholtes, Chief Strategy Officer and Chairman, ZyLAB said: "We are very happy to be joining forces with the CLO Network to support them in bringing value to their members. We plan to tackle topical issues over the coming months, delivering advice and educational opportunities. We are starting by offering their members the opportunity to attend a free webinar and also participate in regional round tables on cross-border litigation."
Winmark Chief Legal Officer Network aims to keep members at the forefront of new innovation so they can lead and manage their team and resources to optimum effectiveness, anticipate and surpass job duties and corporate obligations, and increase the performance of their respective organisations, thus enabling accomplishments to be benchmarked against peers. ZyLAB will be helping members meet these objectives by providing strategic guidance on topics such as e-discovery, information management, compliance and risk solutions.
"We are delighted to have appointed ZyLAB as the The Winmark Chief Legal Officer Network's Advisor on compliance and e-Discovery-related solutions. This is an important area for our members who aim to manage their resources in the most cost effective manner. We are excited about this partnership and look forward to working together to provide our FTSE membership unrivalled benefits", said John Jeffcock, CEO, Winmark.