10 tech mistakes that solicitors make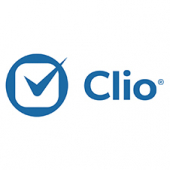 You have a smartphone. You have a computer. You probably even have a tablet like most people. If you're like most people though, your digital security is probably not so great. Unfortunately, unlike most non-solicitor types, the consequences for making a mistake with technology are also probably more severe for you. Which is why you don't want to be making these 10 common tech-related mistakes:
Not having a BYOD policy
Everyone brings devices to work. And yes, it's not ideal because now, firms no longer have control over the information that gets transmitted, nor can they be certain that this information is adequately protected from hackers. You can't stop the firm's solicitors, trainees, and assistants from bringing in their phones — but you can regulate their use. So do it.
Not encrypting your data
There really is no reason not to do it. Encrypting your hard drive makes the data on it unreadable, which comes in pretty handy if you get hacked. And by "comes in pretty handy," we mean "it just might save your firm." In fact, while you're at it, you should probably encrypt your emails and other communications that you exchange with clients and your team. Hackers? What hackers?
Not being aware of ethical limitations
Social media is fun, but when you put things on the Internet, they tend to stay there. That being said, there are some relatively basic rules of thumb. Twitter is not for overtly advertising yourself or your practice. Don't tell everyone about your clients or the cases you're working on. Try not to communicate with parties who are already represented. When in doubt, just remember that all the rules that apply offline also apply online.
Not backing up your data properly
Accidents happen. As much as we can try to prevent them, they can't always be controlled. Backing up your data protects your data — and you — from tornadoes, earthquakes, and yes, even hard-drive crashes. Having a backup can be as simple as making a copy of your data on an external hard drive and storing it in a geographically redundant location (or using a cloud provider that takes care of backups for you). Why wouldn't you do it?
Leaving computers on overnight
It requires only the click of a button, yet so many people, solicitor or not, just do not shut down their computers at the end of the day. This means that your employees can see your information, as can janitorial staff, and so can everyone else who can get into the office. Not only that, you're also putting unnecessary strain on your computer because it doesn't have time to power down and "rest."
Not even trying with your passwords
Passwords are often the only thing standing between your confidential data and a (very) determined hacker. Your password should be at least 12 characters long, and your email password probably shouldn't be the same one you're using for that other application (you know, the one with lax security). Use programs like Passpack; not only will it store and organise your passwords, it will also generate tough-to-crack, completely randomised passwords for you! If you're still using "1234" or "password," stop reading this right now and change it. Literally right now. Our feelings won't be hurt, we promise.
Not having a strong web presence
So your clients have heard of you and your practice. Now, they're looking for you online. Will you show up on Google? Or will they see your competitors' websites instead? Having a website for your firm is only the bare minimum. To really maximise the power of the Internet to help market your firm, look at Twitter, LinkedIn —and any other social network that your clients are on.
Thinking that tech is one-size-fits-all
There is no one app or program that can do everything for your firm. Every firm is different and has different needs and budgets, and should definitely be looking at all options. Which platform is easiest to learn? Which will accommodate your growing practice? We may do a lot — and believe us, we do — and we're always looking at how we can become even better, but no, not even Clio is the perfect fit for every single legal practice. Do your research!
Getting too print-happy
Let's face it: having all that case information on a piece of paper in your hand feels safe. At the very least, it feels a lot more tangible than invisible bytes of data. However, that does not mean that you have to print out every single thing. Your office only has space for so many overflowing cabinets, and besides, if a fire or other natural disaster were to sweep through, those sheets of paper won't survive either. Not every email needs to be printed. Really.
Owning a fax machine
The '80s called. They want their technology back. 'Nuff said.
As ethics opinions and professional conduct requirements evolve to address emerging issues such as technological competence, data security, and social media usage, there are a world of areas where solicitors can put themselves at risk professionally. By staying on top of security best practices and taking steps to ensure you're knowledgable about the tech solutions you're using in your firm, you can go a long ways towards preventing disaster for you and your firm.