14 awesome features of cloud telephony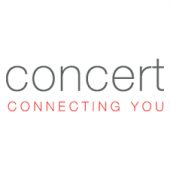 Cloud Telephony has a lot of different features, from reporting and statistics of everything about a call to working remotely with full telephony functionality. You may already know some of the basic features of cloud telephony but how much do you know about the wider range of features?
Here's 14 awesome features of Cloud Telephony and what they do:
1) Anonymous call rejection
As you probably already know, an anonymous call is when someone is trying to call you with an anonymous number with the call rejection side of things, anyone calling from an anonymous number will hear a message saying that the line does not accept calls from callers who block their numbers.
This is a handy tool to stop spam callers and unwanted calls whilst at work.
2) Authentication
Authentication is essential for effective security. The authentication credentials are composed of a user ID caller and a password. Users can save their credentials, making it easier to access the system every time they need to login, but it's important to make sure no-one else knows your credentials or has access to your system!
3) Barge-in-exempt
Barge-in-exempt is a feature that allows someone to "barge-in" to someone elses conversation. You may be thinking that this sounds like an intrusive and potentially bad idea but it is aimed at businesses where a supervisor or manager may need to intervene on a call. It can be helpful to stop false information accidently being told by a call handler or to actually help the call handler with a difficult customer.
4) BroadWorks anywhere
BroadWorks Anywhere is a BroadWorks feature that allows you to extend your desktop phone features to another fixed device or mobile device meaning you can work seamlessly on the go and still have all of your calls tracked through the reporting software.
5) BroadWorks assistant – enterprise toolbar
BroadWorks assistant is a toolbar that plugs into Microsoft Outlook, Internet Explorer or Mozilla Firefox. With BroadWorks Enterprise, you can manage your incoming and outgoing calls, configure how calls are forwarded and voice mail, and easily make click to dial calls from outlook or your selected web browser.
6) Busy lamp field
This is a feature that is particularly useful to people who handle a large amount of phone calls or are responsible for forwarding calls. Basically, when on a call and looking to transfer a call, a multi-colour LED on the phone tells you if the person you are trying to transfer to is talking on his phone already or is available to take that call.
It saves time for you and the caller as you can tell them straightaway that the person is busy, rather than putting them on hold.
7) Call return
A feature that you are most likely familiar with is call return. Not a fancy feature but a useful one, it enables you to dial the last incoming call. Simple but effective.
8) Call waiting
Another simple feature, call waiting enables you to put the first caller on hold while you will answer the second call.
9) Client call control
Client call control is a very clever feature that enables you to make calls from your smartphone through your BroadSoft BroadWorks powered desk phone and enables easy control of Remote Office, BroadWorks Mobility, BroadWorks Anywhere, DND and Call Forwarding settings while on the move.
It also supports joining/ unjoining of any call centres you are a member of as well as access to your desk phones call log.
10) Push to talk (PTT)
This is a feature you may not have come across but PTT is an instantaneous communication commonly employed in wireless cellular phone services. It uses a button to switch a device from voice transmission mode to voice reception mode.
The operation of phones used in this way is similar to "walkie talkie" use. PTT switches a phone from full duplex mode, where both parties can hear each other simultaneously, to half duplex mode, where only one party can speak at one time. Multiple parties to the conversation might also be included.
11) Sequential ringing
Sequential Ringing is a process that calls different numbers according to a pre-determined list. While the sequential ringing service searches for an attendant to answer the phone, the calling party is provided with a greeting and kept in an audio-sound as long as the service is searching.
The sequential ringing service loops several times until the ringing process ends. If all the numbers in the process remain unanswered, the caller is forwarded to the voicemail to leave a message.
12) Speed dial eight
Something you may be familiar with is speed dial. This feature allows you to dial up to 8 numbers with the push of just one button. It makes things quick and simple for the numbers that you're ringing time and time again.
13) Three-way call
This feature allows you to make a small call conference very quickly by calling two people at the same time. The feature allows all three people to be involved in a phone conversation at the same time.
14) Calling line ID blocking (This service can be either persistent or per call)
This feature allows you to call someone whilst blocking your ID. It can be used on every call or just certain calls depending how you set it up.
So there you have it; 14 awesome features of cloud telephony. Some of them you have no doubt used or at least heard about before and some others that you may not have even known existed. All of them are great features that bring new and extended functionality to telephony.
Concert Networks are an LSN networkpartner, find out more about what they do by visiting their networkpartner page.