The alternative service provider – a competitor or partner to law firms?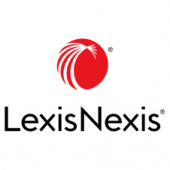 BY CHRIS AUJARD
It's interesting that the very corporates that arguably fuelled the establishment and growth of large law firms historically are today challenging their existence. The norm of a General Counsel (GC) having longstanding relationships with a clutch of law firms that exclusively service all of his/her legal needs has been abandoned, giving way to the imperative of carving out new and more innovative services models to meet the legal needs of their organisations. This is a natural product of ever tighter budgets.
As GCs look for more cost-effective mechanisms to meet the legal requirements of their businesses, the alternative services market is burgeoning. Consequently, law firms are finding themselves competing against both other conventional providers (e.g. barristers and accounting firms) and some less traditional service providers, such as low-cost business process outsourcers, legal "body shops" and technology-focused consultancies that can automate document production and retention. Niche firms providing forensics and eDiscovery services are also increasingly in demand from GCs and in-house legal teams.
Of course, in taking their business away from law firms, GCs are taking a number of calculated risks, and the extent to which they do so greatly depends on their appetite to experiment and ability to convince their organisations to try new approaches. Disaggregating the provision of any service, especially legal services, so as to employ multiple alternative services providers in relation to a single matter poses many challenges. Quality control can be a major issue and ensuring consistency of approach across the various services providers is hard to achieve. Management and coordination may be cumbersome and highly time-consuming. Often in-house departments struggle to find the bandwidth both to effectively oversee and administer the work of multiple services providers and yet continue with the "day job".
This means that the opportunity is (still) there for the taking for law firms. Rather than continue operating traditionally, law firms should proactively leverage the new ideas that the GCs are exploring and offer innovative ways of working – be they actively establishing the alternative legal services under their own umbrella brand to bolster their offering or partnering with other services providers to provide a package solution to corporate legal departments.
Given the accelerated change of role of GCs in business today (many don't simply offer legal advice, but advise on risk and help drive business strategy), the highly evolved regulatory landscape and the rapid transformation in the way legal services are being consumed in general – one cannot but wonder, what will the legal services market and indeed its players look like in 10 years' time.
The short answer is that it's anyone's guess. That said, it's safe to say that the law firms that – at the very least – keep up with GC requirements, but ideally foresee the needs of corporate in-house departments – are likely to be the winners. The rest will wither away through natural attrition. The writing is on the wall!