Artificial Intelligence – the next revolution?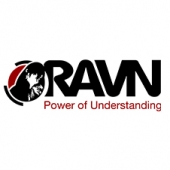 ARTICLE BY PETER WALLQVIST, MANAGING DIRECTOR AT RAVN SYSTEMS
Peter Wallqvist believes Artificial Intelligence (AI) has the potential to revolutionise the insurance sector, and explains how greater efficiency and better customer service can be combined with reduced costs via the automation of operational processes
The insurance sector is a highly competitive market which has recently faced fundamental changes, including stricter regulatory requirements. Solvency II; low-level interest rates; and greater emphasis on risk management causes firms to look for more innovative ways to stand out from competitors and become more efficient, both in terms of time and cost.
The insurance sector is a notably document-heavy industry with vast amounts of data, often on different systems and databases due to past mergers and acquisitions.
The need to automate speedy location and extraction of relevant information has never been more urgent.
Today, AI can replace or enhance any process involving "routine cognitive" work by manual labour. It essentially means technology that can mimic human behaviour. Platforms that can automatically read, interpret, and extract data from huge stacks of documents, and automatically perform due diligence exercises, review contracts, categorise and delete unwanted or 'dark' data. Such automated software can also follow and learn from rules to support workflows and procedures.
The automation of such processes can benefit insurance organisations in numerous ways:-
Greater efficiency: AI is far more efficient at reading, extracting, and summarising information than manual efforts. Desired information flows much faster. More business can be handled in less time, and staff that once performed these manual tasks can now focus on higher value work. Insurance organisations benefit from an improved time-to-market with fewer delays in arriving at decisions, giving them a competitive edge.
Mitigate risk: By automating the review process, organisations can reduce risks such as typos and other human errors. As people interpret data in different ways it's assuring to know that automated review is done in a consistent manner with consistent results.
AI can help organisations mitigate risk against regulatory compliance issues because more risk-based decisions can be automated, based on risk analytics data which helps businesses decide how best to mitigate that risk.
Underwriters can better understand the review process a risk needs to go through, and be encouraged to negotiate more in line with the enterprise's risk profiles. This reduces the number of exceptions that have to pass through costly and time-consuming business or legal reviews.
Increased margins: Margins can be increased - more work can be done in less time. There's also a reduced need for additional temporary staff to meet tight deadlines. Costs are maintained as AI does not require promotion, pay rises, overtime, or sick days.
Automation can also of course significantly reduce paper processes, while increasing the overall benefit of better quality service to end clients and brokers.
Businesses within the insurance sector need to be open to innovation and more flexible in their use of technology to drive improvements in their business processes.
So do I think this technology will replace the role of humans? No, I don't. And it shouldn't be feared on those grounds. The industry will still need to ask questions of the technology, and interpret the answers. Client relationships are of utmost importance in the insurance sector – and people want to do business with people. These relationships can never be replaced by automation.