Benefits of cloud dictation for law firms according to Winscribe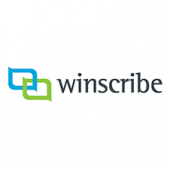 The CIOs of today's organizations are no longer solely responsible for the management of IT, but now for supporting business growth by reducing costs and driving innovation in effort to build a strategic advantage. So how can you drive innovation and lower costs? The solution is the cloud!
One of the most effective ways to drive innovation, boost staff productivity and reduce costs is through cloud-based speech technology. Since speech-enabled documentation is up to 5 times faster than manual typing, business professionals have more time to acquire new work, address client needs and more!
With Winscribe Cloud, a cloud-based SaaS licensing option for Winscribe's industry-leading digital dictation and speech recognition workflow management solution, there are no software or servers to buy, install, maintain, or upgrade. With Winscribe Cloud, you can do more with less and reduce IT resource needs and costs.
We recently conducted a brief webinar that discussed cloud-based dictation for law firms and the many benefits it provides, including:
• Increased Productivity
• Mobility & Flexible Working
• System Scalability
• Lower Cost of Ownership & Reduced IT Headaches
• Supporting the Latest Features & Future Proofing
• Security & Disaster Recovery
The webinar also included a brief demonstration of Winscribe Dictation, an enterprise dictation and transcription management solution for law firms and legal departments that is supported through Winscribe's cloud service.